With the festive season approaching, it's time to prepare your ecommerce shop for the busiest time of the year. To ensure you're ready to meet demand and maximize sales, we've put together a holiday-ready checklist. From website optimization to customer engagement, these ten steps will help you capture the hearts and wallets of holiday shoppers and turn the season's cheer into bottom-line success.
10 Steps to Holiday Ecommerce Success
Prime your online store for the festive shopping frenzy with these essential steps:
Boost Loading Speed and Reliability

Before the holiday season peaks, ensure that your website is optimized for high traffic. Begin with a detailed performance audit using tools like Google Analytics and heat mapping technologies to pinpoint and resolve potential bottlenecks and issues like slow loading speed. Then, reinforce your site's infrastructure by enhancing hosting capabilities and conducting stress tests for peak load scenarios. These proactive steps will help secure your ecommerce shop against the holiday rush, ensuring your site remains fast and reliable.

Implement Technical SEO and Voice Search Optimization Strategies

Enhance your site's visibility this holiday season with technical SEO and voice search optimization. Refine meta descriptions and image alt-text, and ensure multimedia content is search engine friendly – these are often overlooked elements. Anticipate how shoppers may use digital assistants for product searches and tailor your content to suit voice search patterns. Additionally, prioritize accessibility, ensuring your site is navigable and usable for people of all abilities to broaden your reach.

Optimize for Mobile Shopping

In the 2022 holiday season, mobile devices accounted for an estimated 50% of ecommerce purchases, underscoring the importance of mobile optimization. To capture this growing market, ensure your site features a responsive web design that performs flawlessly across all devices, from smartphones to tablets to desktops. Prioritizing mobile-friendliness will provide a seamless and intuitive shopping experience, essential for tapping into the stream of holiday shoppers and boosting sales conversions.

Enhance the Gifting Experience and Shopper Confidence

Elevate the convenience and appeal of your ecommerce store this holiday season by offering value-added gifting services. Provide gift wrapping and the option for customers to include personalized messages, transforming their purchases into ready-to-give presents that capture the festive spirit. Additionally, instill confidence in your shoppers with a transparent and accommodating return policy. By extending the return period and streamlining the return process, customers can shop with the assurance that they, or their gift recipients, can make hassle-free returns if needed. These thoughtful touches make shopping on your site more enjoyable while building trust and loyalty and encouraging repeat business.

Streamline Your Checkout Process

Minimize cart abandonment by simplifying your checkout process. This involves minimizing purchase steps, enabling guest checkout, and disclosing all costs upfront. An intuitive UX design with easy navigation and a seamless flow ensures a frictionless buying process for customers. Additionally, UX prototyping can help anticipate and smooth out any hitches in the checkout journey.

Enhance Customer Support

Anticipate increased customer inquiries during the holidays by strengthening your support infrastructure. Expand live chat availability, integrate chatbots for common questions, and consider boosting your team with additional staff. Effective and prompt responses will resolve questions while cultivating customer relationships and guiding prospects toward purchase decisions.

Fortify Website Security

Expect a rise in cyber threats with increased holiday traffic. Protect your online store by updating your SSL certificate, implementing two-factor authentication, and reviewing security protocols. Strong cybersecurity measures not only secure customer data but also reinforce their trust in your commitment to their safety.

Drive Engagement and Increase Traffic

Boost your holiday sales with engaging content and a strategic digital marketing strategy. Develop holiday gift guides, festive blog posts, and special promotions, then disseminate these through targeted email marketing and social media campaigns to engage your audience. Use a mix of organic outreach and pay-per-click digital ads to enhance visibility and re-engage past visitors with remarketing efforts tailored to their interests and previous interactions. This integrated marketing approach highlights your products and strengthens customer relationships, crucial to a thriving holiday season.

Encourage and Showcase Customer Reviews

Harness the festive mood to gather and feature genuine customer reviews. Positive experiences are essential for steering the choices of potential customers. Encourage satisfied shoppers to leave feedback and ensure their reviews are visible on product pages and key sections of your site. Showcasing these real-life stories can considerably strengthen your brand's trustworthiness and tip the scales in favor of a purchase decision during the holiday rush.

Continuously Monitor Performance and Adjust

The holiday shopping season can ebb and flow, so it's essential to stay agile with your marketing efforts. Regularly analyze your key performance indicators (KPIs) to gauge the success of your strategies. Be ready to adjust your approach in real time, ensuring your campaigns remain effective and resonate with the changing moods and needs of your customers throughout the entire season. This adaptability can distinguish between a good holiday sales period and a great one.
By ticking off each item on this checklist, your ecommerce shop will be ready to deliver a joyful shopping experience that could turn seasonal shoppers into year-round customers.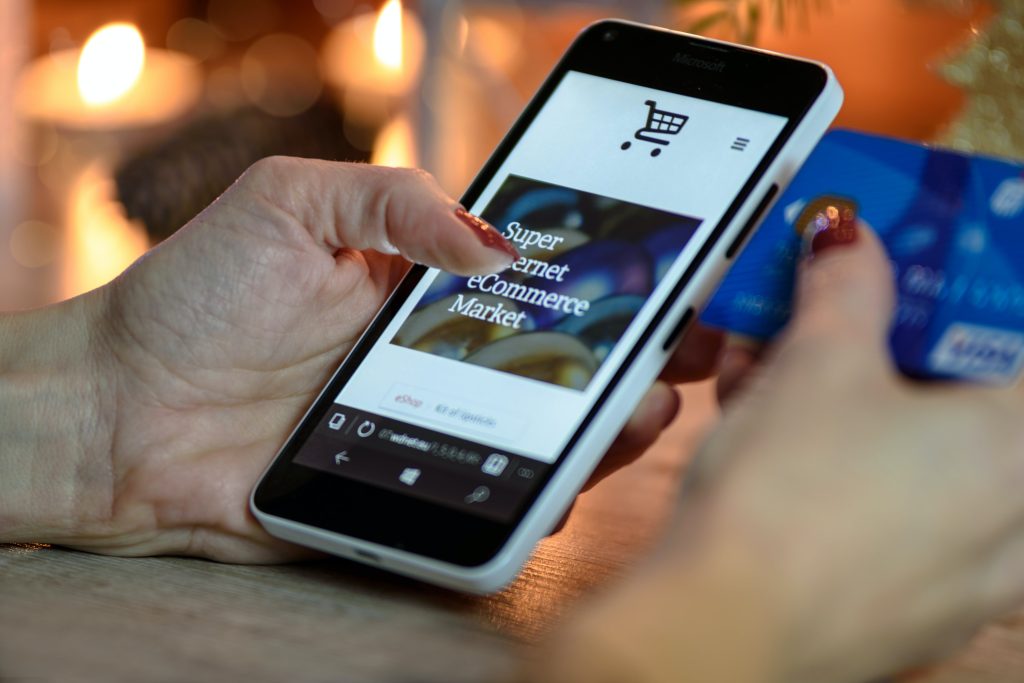 Unwrap Your Ecommerce Potential
If you want to unwrap the gift of increased ecommerce sales, contact our holiday helpers. With advanced expertise in building and marketing high-performance ecommerce websites, we have the skills and tools to help make this holiday season a record-breaker. From boosting site visibility and lead generation to providing innovative marketing solutions and content creation services, we'll help you communicate value and cultivate loyalty at every step. Let's start crafting your holiday success story!