In today's digital age, a crisis can arise unexpectedly and escalate quickly on social media, even if you're a manufacturer with limited social media activity. These crises can damage your brand's reputation and undercut your bottom line, but not if you handle them with care. Manufacturing leaders should understand that every crisis presents an opportunity to grow, improve, and renew their commitments to customers and stakeholders alike. To learn how to convert a social media crisis into an opportunity, read on to explore our guide to surviving tragedy for industrial businesses.
Preparing for the Worst in Business – Why You Need a Crisis Plan
Bad reviews happen in business, it's just a fact of life. But a social media crisis is much more than a single bad review, it's a tidal wave of negative reviews and comments that seemingly come out of nowhere. To be frank, a social media crisis is something that can really ruin your day, but it doesn't have to upend your business strategy. When you respond to a social media crisis the right way, you reaffirm your commitment to customers and stakeholders alike.
It's important to remember that a social media crisis is not the end of the world. It is completely within your control, and you can convert almost any social media crisis into an opportunity to grow. To do this, you need to be prepared to weather the storm.
You can prepare for a crisis before it begins by working with a social media agency team that understands your social posting guidelines and company values. You can also prepare for a crisis by creating a communication plan involving predetermining who will assist you in crisis management.
Finally, you need to make sure you have social listening and posting tools to help you stay organized. If your company uses a CRM like Constant Contact Lead Gen & CRM or HubSpot, you'll have access to these tools within your platform. If not, consider investing in a third-party social media tool Loomly. These tools will help you monitor the crisis, respond, and rebuild.
The Guide to Navigating a Social Media Crisis
When you see a tsunami of negative communications coming in from social media, you'll know the crisis has begun. This crisis could damage your manufacturing brand and reputation, but you must remain calm and focused. Your goal is to respond to the criticism effectively, and you'll need your wits to pull that off.
Your first step in responding to a crisis is pausing any social media automation that you have in place. The last thing you want in a crisis is for a customer reaching out for support on these platforms to receive an impersonal automated message. Social media workflow automation and automated A/B testing are usually great for your conversion rate, but they could backfire in a crisis.
The next step is to contact your team. Anyone who is involved in your communication plan should take an active role in deciding how you will move forward. While your team discusses the details, make sure you monitor your social media channels like Facebook, LinkedIn, Instagram, and Twitter. Track any mentions, comments, and messages your company receives. You'll need to return to these later.
When you know how your team will move forward in addressing a social media crisis, you can begin crafting your response. But remember that the clock is ticking. Your audience on social media doesn't want to wait 24-48 hours to hear from you, they'll expect a response within an hour.
Crafting Your Social Media Crisis Response
Responding to negative feedback with "Noted, thanks," will not satisfy your dissenters. Instead, you need to focus on creating a thoughtful response. This response should include three key points, an apology, an explanation, and a promise.
You simply can't convert a social media crisis into an opportunity without an apology. Start your statement by acknowledging the problem and taking accountability for your missteps. This should include a sincere apology to those affected by the issue and should never shift the blame to a business partner, or worse, your customers.
The next component of your response should be an explanation. Explain what happened and what went wrong. Transparency is key to rebuilding trust with your audience, so don't shy away from details that don't include sensitive information.
Finally, end your response with a promise of how you'll improve. Since you've explained why the issue occurred in the first place, it's helpful to tell your audience what steps you're taking to resolve it. You should also include information about how you'll avoid this issue, and similar ones, in the future.
With your statement in hand, you're ready to begin communicating with the world on social media. Start by posting your statement on your social media channels to ensure it reaches your audience quickly. From there, you can begin reaching out to those who mentioned your industrial B2B business, left comments on posts, and messaged your business. Just remember to personalize your personal messages!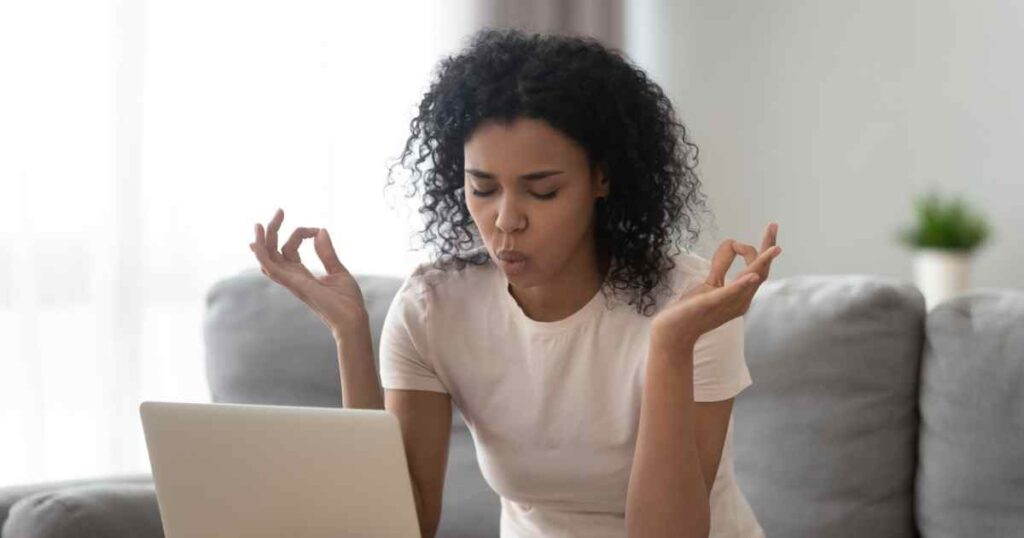 What to do After the Crisis has Ended
Once the firestorm is over, you can breathe a sigh of relief. You've survived! But now, it's time to really put the work in. It's time to follow through on your promises and make real changes within your company.
As you implement the positive changes that you promised your audience, it may be helpful to document your progress through occasional updates. Still, you don't want to expose sensitive information or call undo attention to a crisis that is fading from memory.
Regardless of if your audience is interested in the changes your company is making following a crisis, you should follow through. If you don't, a similar issue could arise later on, and the fallout will be twice as bad. To navigate this uncharted territory, you should work with a social media agency. An experienced digital marketing agency with social media experience can give you a valuable perspective on what to post and when. They can also help you create those posts and manage incoming communications.
As you make these changes, remember that this crisis presented you with an opportunity to change your business for the better. While the situation was tough at the beginning, it was an opportunity to improve your business and enhance customer experiences. In the long run, these changes could convert even your loudest dissenters into loyal supporters.
Create New Opportunities
No one wants a social media crisis on their plate at work, but it's a great opportunity to grow. Responding appropriately to a crisis can rebuild trust with your customer, build trust among your team members, and help you reinforce your commitments as an organization. A good response can also help strengthen your brand reputation. Instead of being known for your mistake, you could be known for how to progress.
Converting a social media crisis into an opportunity requires a proactive and strategic approach. Through prompt responses and follow-through, you can change the narrative around your business in a deeply meaningful way. You should ensure you prioritize a crisis communication plan in your social media management strategy to prepare to weather this kind of storm.  
To do this right, you need to have an experienced social media agency in your corner. While social media and digital marketing agencies don't have the tools that a PR specialist might, they can be instrumental in helping you navigate a crisis and move forward. Begin creating a positive brand presence on social media with the help of a social media marketing agency like IQnection today.