The Art of War is a classic Chinese text on military strategy, written by Sun Tzu around the 5th century BC. It is filled with timeless wisdom that has been applied to other fields, but none more than business and marketing. In fact, Art of War is full of manufacturing marketing lessons from Sun Tzu. This post will explore how you can apply his advice to marketing research and competitive analysis in the modern day.
"If you know the enemy and know yourself, your victory will not stand in doubt…"
This is the first lesson in Art of War and one of the most valuable manufacturing marketing lessons by Sun Tzu. It's also one of the most important. You need to know your enemy, and you need to know yourself. 
If you know your competitors as well as you know yourself, it's easy to stand out. Gaining a full understanding of your competitor's services, marketing strategies, and tactics is a vital component of competitor analysis. Once you know who is offering similar services to your customers, you can build a marketing plan that ensures success.
One way to learn more about your competition is to research what SEO keywords they are targeting. This can show you services and locations where you are competing for the most. It's also important to know where your competitors are marketing their services online and in print. This allows you to determine what channels are effective, where you can compete, and where you can't. With this information, you can choose alternative marketing channels that will deliver better results and better ROI.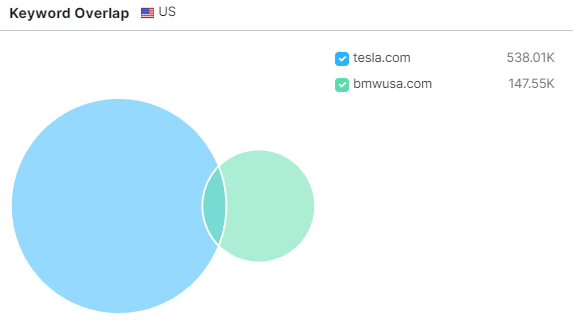 Keyword analysis tools help manufacturers understand their competitor's objectives.
"The supreme art of war is to subdue the enemy without fighting."
Sun Tzu's words are just as relevant today as they were in the 5th century BCE. This marketing lesson from Sun Tzu teaches us that the secret to beating your competitors isn't always facing them head-on. The secret to victory in business is innovation, may it be in terms of messaging, service, or tactics.
To apply this manufacturing marketing lesson to your strategy, you need to complete a comprehensive competitor analysis. With the information this analysis provides, you can gain an understanding of your strengths and weaknesses. Your manufacturing business can also learn how those strengths stack up against your competition. Understanding your differentiators helps you identify marketing strategies that can win against your competitors. It can also help you identify areas of competitor vulnerability that you can capitalize on.
Understanding the strengths of your competitors, on the other hand, can help you avoid tactics that simply will not work for your business in the immediate future. If your competitor is marketing services you do not currently offer, you can choose to expand into new markets. This is a great way to recover missed opportunities in the market.
"Strategy without tactics is the slowest route to victory. Tactics without strategy is the noise before defeat."
You would never go into battle without a plan of attack. So, why would you market your business without a plan? This manufacturing marketing lesson from Sun Tzu teaches us the importance of setting goals and achieving them with a plan.
A marketing plan is the foundation of your manufacturing business strategy. So, understanding your competitor's strategies and tactics will help you create a marketing plan that is well-informed and actionable. With an actional marketing plan, you can focus your team's energy on tasks that lead to long-term success. If you don't understand your competitor's strategies, your marketing goals can get lost in the day-to-day.
When conducting a competitive analysis for your manufacturing business, ensure you're analyzing your competition's strategies and individual tactics. Strategies will include their overarching, big-picture actions and goals. Tactics, on the other hand, will include specific actions like budget allocation to reach those goals.
"He who knows when he can fight and when he cannot, will be victorious."
Sun Tzu's advice is to know when to fight, when to retreat, and when to attack. But this lesson isn't just applicable to warfare, it's relevant to marketing your manufacturing business too.
For manufacturing businesses, knowing when and where to compete begins with competitor analysis. You need to understand whom your competitors are targeting, where they're marketing, and how much they are spending. You will also need an understanding of your strengths, weaknesses, and unique selling proposition. By knowing how you outperform the competition, you can determine where your marketing message will be most effective.
When you're going up against competitors who have more resources than yours-whether they're bigger companies or simply better funded-you should know when it's best for your business not only to fight but also when it's time to retreat. This can happen in any area of marketing, but pay-per-click (PPC) advertising is a prime example. While researching your competitors' SEO keywords, you may notice a competitor is heavily investing in PPC advertising. If your competitor is utilizing a competitive keyword bidding strategy, you may decide that the keyword bidding war isn't worth it.
You must also know when the time has come for an all-out assault on your competitor's territory or brand reputation through aggressive marketing tactics. If that same competitor is only focused on PPC advertising, then you can dominate different channels.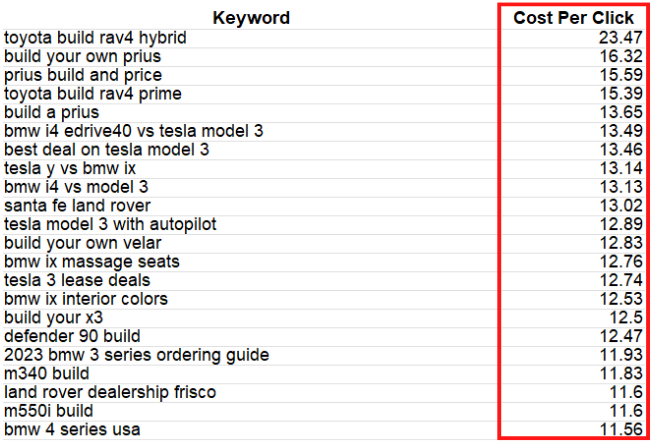 Learn from Sun Tzu's wisdom and use competitive analysis.
Sun Tzu's wisdom about using competitive analysis wisely is relevant to modern-day manufacturers. His manufacturing marketing lessons teach you the importance of knowing your competition as well as you know your own business. If you don't know who your competitors are, how can you beat them? How can you avoid your competitor's mistakes if you haven't seen them for yourself?
In the modern day, one of the most powerful tools in your marketing arsenal is competitor analysis. It allows you to know your competitor's marketing secrets and strategies and identify ways to beat them.