Growth Driven Design (GDD)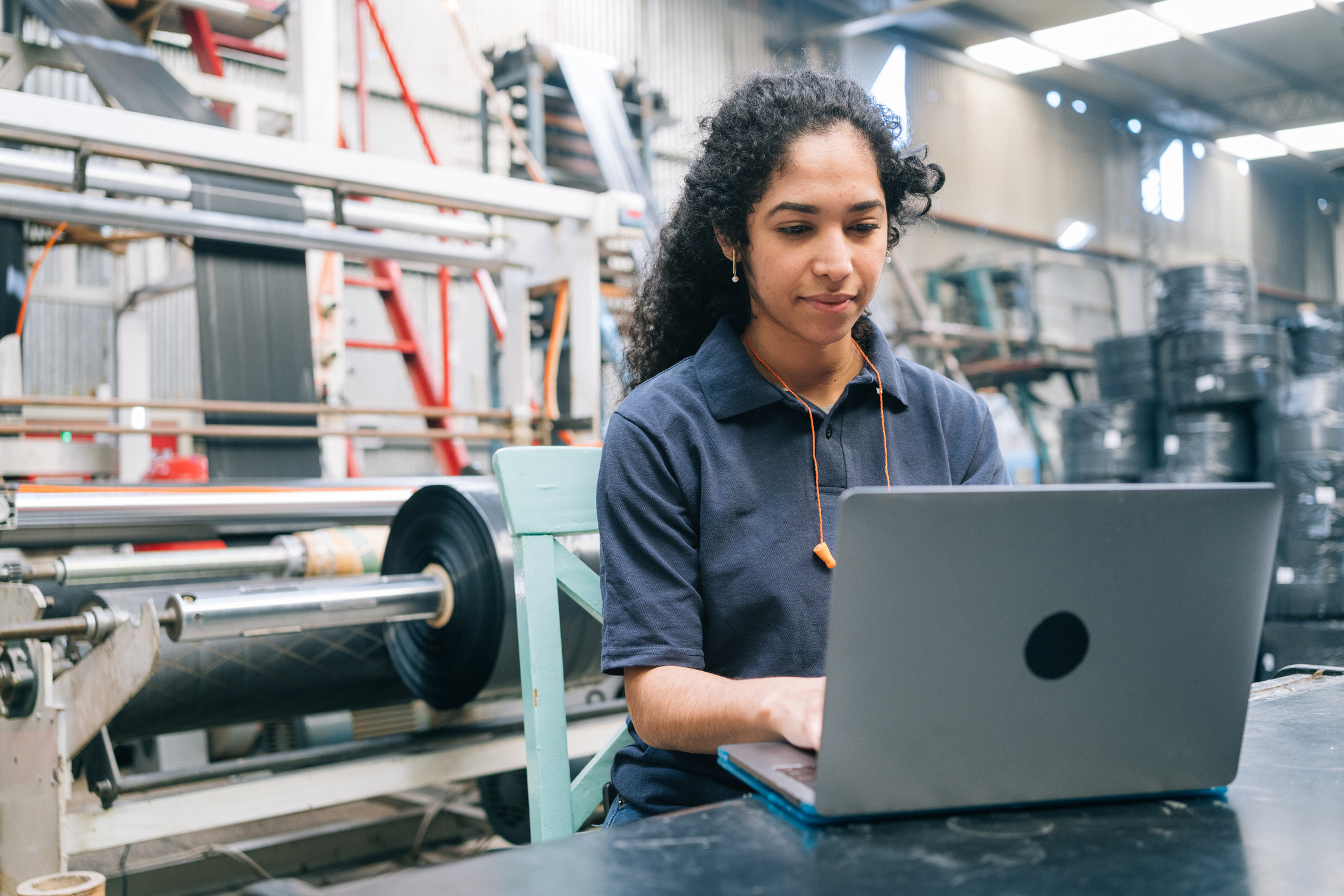 GDD involves ongoing improvements that help bring a website forward in time, replacing the need for a large website redesign every few years. It is a goal-oriented and data-driven solution that is focused on lead generation and will help you avoid a lengthy website redesign. The process of GDD is flexible and ongoing to make sure your website continues to grow with your company. It does not involve a large launch making it the best website design for manufacturers. 
Growth-driven design (GDD) is a future-proof approach to web design that focuses on continuous improvement and ongoing website refinements to drive growth and achieve business goals. This case study highlights three examples of how we utilized GDD to help our clients achieve significant results.
Summit Roofing & Siding Contractors:
Summit Roofing & Siding Contractors is a professional roofing and siding contractor founded in 2005, specializing in reliable installations and recognized for exceptional service. Their team handles each project with expertise, pride, and care, ensuring homeowners and businesses in Pennsylvania receive top-quality roofing and siding solutions.
Summit added GDD to its monthly retainer because they wanted to increase website traffic, engagement, and brand awareness. They were especially interested in a solution to effectively showcase their expertise and special offers.
Results
In the last 90 days, our GDD strategies helped Summit achieve remarkable results, including a 7.2% increase in all users and an impressive 17.4% increase in new users. These improvements allowed the company to engage with more potential customers and effectively promote their services.
We've implemented the following GDD solutions for Summit:
Copywriting: Engaging copy highlights special discounts and offers for customers
Improved forms: New forms facilitate easy tracking without the need for a CRM
Optimized services pages: Search engine optimized and user experienced-focused copy on services pages offer improved navigation and testimonials for social proof
Special Offers page and modal pop-up: A dedicated page for special offers and a modal pop-up on the homepage features the latest promotions
User-friendly navigation: Website navigation enhancements provide an improved user experience
Recent Projects gallery: Regularly refreshed images in the Recent Projects gallery showcase their capabilities
Maxpro Corporation is a trusted industrial distributor and accredited calibration laboratory specializing in bolting, torque, and tension tooling equipment and calibration services. With a focus on customer satisfaction, they solve complex bolting application challenges and provide outstanding service, products, and knowledge. Their facility in Horsham, PA, houses a complete repair and calibration center, and they offer flexible options such as renting, leasing, and purchasing equipment to cater to diverse customer needs.
Maxpro wanted to enhance its website to provide educational resources and drive more traffic. With the help of our GDD services, the company aimed to promote its ever-expanding range of services, including mobile calibration.
Results
Our GDD strategies have yielded remarkable results for Maxpro. In the last 90 days, the company experienced a 24.2% increase in all users and an incredible 40.2% increase in new users. These improvements allow Maxpro more opportunities to engage with potential customers and achieve its business objectives.
We've implemented the following GDD solutions for Maxpro:
Metric Stud Bolt to Nut Size Chart: A handy resource, now the highest entry page, provides valuable information to the target audience
Wind Turbine and Torque Calibration e-book: A premium content offer (PCO) e-book designed to generate leads and drive traffic
New services pages: Dedicated pages highlight the company's latest offerings, including mobile calibration services
SPS (Shrink Packaging Systems Corporation) is a leading distributor in the packaging industry, offering the whole package of expertise, equipment, and materials. With a clear vision of customer satisfaction and a focus on continuous improvement, SPS combines innovative solutions with quality technical support to improve productivity and uptime. They represent top manufacturers in the industry and provide exceptional support through a team of highly trained field technicians, ensuring customers have access to the latest packaging technology and reliable assistance throughout the process.
SPS chose to integrate GDD into its monthly digital marketing services because they aimed to increase website traffic, engagement, and overall traction, which was an ideal use case for GDD.
Results
GDD strategies proved highly successful for SPS, resulting in a 26.2% increase in all users and an impressive 31% increase in new users within the last 90 days. Additionally, engagement time increased by 13.3%, indicating the effectiveness of GDD in driving website traffic, engagement, and growth.
We've implemented the following GDD solutions for SPS:
Engaging home page: A new and visually appealing home page captivates new and returning visitors
Keyword-rich services pages: Optimized services pages with relevant keywords improve search engine visibility
Enhanced navigation: User-friendly navigation updates offer a seamless browsing experience
Seasonal banners: Seasonal banners on the home page drive engagement and promote timely offers
'The Whole Package' graphic: A visually appealing wheel graphic emphasizes SPS's comprehensive offerings.
Continually refreshed content: New blog articles monthly keep the website's content up to date
This case study showcases how we've effectively utilized growth-driven design (GDD) to generate bottom-line enhancing results for our clients. By implementing various GDD elements such as improved copywriting, enhanced navigation, optimized pages, and engaging visuals, Summit, Maxpro, and SPS experienced significant increases in website traffic and user engagement, creating more lead generation opportunities.
GDD's focus on continuous improvement and ongoing refinements are instrumental in achieving growth and meeting your business goals. This high-touch service is available to any client with a monthly retainer and includes bi-weekly and monthly calls with our growth-driven team. Contact us to see how you can begin driving growth for your company with an ever-evolving website and GDD.
Learn how to
X
Getting Started With SEO
Improve your online visibility with this beginner's guide