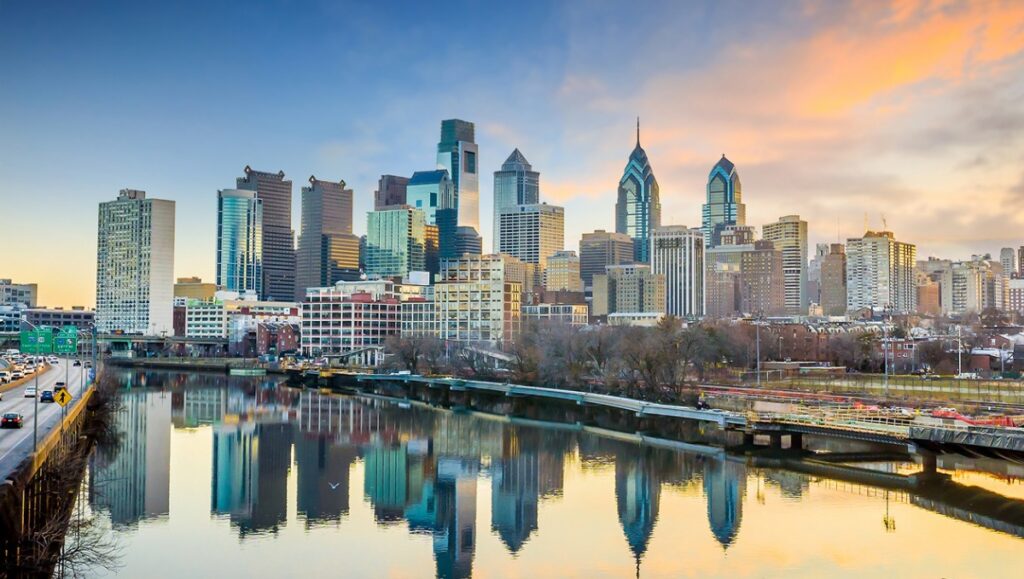 Businesses, large and small, need to sell their products or services to generate revenue. Successful companies have amassed more customers, meaning they have a steady income stream to support the various business operations and still keep some profit.
To drive sales, every business must learn to convert site visitors into leads, then prospects, and finally, customers. However, it doesn't stop there. Forward-looking companies further engage their customers with helpful content to make sure they stick with the business for the long haul.
But what role does SEO play in generating leads and converting them to loyal customers? Through high quality and well-optimized content, as well as an impeccable site experience.
We've covered how SEO works and how you can choose the best Philadelphia SEO service company to help you increase the quantity and quality of traffic to your business.
What is SEO?
SEO or search engine optimization is the practice of improving your site performance in search engines. In other words, SEO strives to increase the online visibility of your site for relevant searches. The rise of internet marketing has made SEO a household name in the marketing world, without which most businesses won't survive the high competition.
How SEO Works in Digital Marketing
In the digital marketing world, SEO is all you need to rank on top of the search engines and get people to interact with your business. Out of the many digital marketing strategies from Pay-per-click (PPC) advertising, content marketing, email marketing to video marketing, SEO happens to be the most comprehensive and perhaps the most sustainable.
According to Search Engine Watch, 94% of clicks in the search engine results pages (SERPs) go to organic results. Similarly, organic SEO drive 300% traffic to sites and businesses than social media. To understand the roles that SEO plays in digital marketing services, you need to know the three types of SEO: on-page SEO, off-page SEO, and technical SEO.
On-page SEO involves all the optimization practices done within the site to help individual web pages or content rank higher in the search engines. On-page SEO techniques include creating high-quality content, keyword research and optimization, internal linking, website design and optimization (e.g., making it responsive), etc.
Unlike on-page SEO that focuses on optimizing what's on the site, off-page SEO focuses on optimization techniques done outside the website. Off-page SEO techniques include link building campaigns, guest blogging, reputation management, broken link building, influencer outreach, brand mentions, etc. The goal of off-page SEO is to boost the site's authority, i.e., through backlinks. In other words, off-page SEO strategies tell the search engines that your site and content are essential to others across the web.
Technical SEO comprises advanced optimization strategies that help the search engines (SEs) understand your site and content better. This allows the SE spiders to quickly crawl and index your site for better rankings. Technical SEO includes backend web development and optimization tactics such as adding structured data markup to your website, improving page speed and overall user experience. Other techniques involve fixing duplicate content issues, registering your site with Google Search Console, etc.
For optimal results, your Philadelphia SEO service company should focus on all three areas of SEO.
Choosing Your Philadelphia SEO Service Company
Creating a winning SEO strategy requires a combination of skills, experience, and creativity. By working with the right SEO agency, you will develop a marketing strategy to suit your needs. Here, your Philadelphia SEO service company will help build the best SEO strategies for your local business. Remember Google uses a different set of ranking factors for local SEO, often called the local pack.
That said, Local SEO is an indispensable tool for local businesses and small business owners looking to stay ahead of the curve. In fact, 46% of all Google searches are for a local service or business, while 28% of local searches lead to a purchase.
If you are looking to grow your business in and around the Philadelphia area, you want to work with a Philadelphia SEO company that's well versed in local SEO. Choosing a Philadelphia SEO service that will meet your business' SEO needs requires prior research and a proper understanding of your business needs.
Here are some of the tips that will help you when choosing a Philadelphia SEO service company:
First, visit the company's website and check for specialties and services. The best Philadelphia SEO service provider will be very specific about the industries they serve.
Ask friends and peers about your Philadelphia SEO service company to ascertain their experience in the niche.
Check customer reviews, Google ratings, and as well as client references to see if your Philadelphia SEO service company offers exceptional services that meet your expectations.
Final Thoughts
While each of the Philadelphia SEO service companies has varying pricing policies or ways of conducting their services, you want to ask everything upfront before committing yourself. A rule of thumb is to choose a Philadelphia SEO service provider who is easy to reach and flexible enough to guide you through the entire search engine optimization process. While this is definitely a lot to ask, a great Philadelphia SEO service company will take the time to help you catch up.