After many well-known companies announced earlier this year that they were holding off on all 'larger gatherings' until at least 2021. It's left us to ponder what the future of trade show conferences are. Trade shows used to be a popular way for businesses to network, share ideas, learn, and find leads— and they still can be— but it's up to us now to be able to leverage them.
There are many virtual events you can hold for your prospects that may prove to be as effective, if not also more efficient, than prior reliance on trade-show heavy attendance.
…The very best thing to do is to hold live events of your own.
Conducting virtual trade shows, webinars, and summits are all great ways for you to connect to interested parties, make connections, and leave with a list of solid leads. This is because thought leadership is important, now more than ever. People will turn to you to deal with the new normal of business sales and operations.
The most important thing your event needs to be is interactive.
Length might be a turn-off, and you might not have the budget (or the numbers) to throw a day's worth of online activities. But if you can't find ways to strategically, and consistently, engage your customers, say goodbye to your endgame of acquiring digital leads. From 30-min. lunch-and-learns to an introductory keynote address, small efforts can make big impacts.
Here's a few tips to make your virtual event outstanding:
Make time for at least one Q&A session at the end of your event. Or try holding "open hours" to address questions prior to the event or after the event concludes.
If you have a fun way to make participants compete, perhaps for a post-event prize, be sure to include it during the session.
Get everyone excited to attend by sending email reminders before the event, and give them value-added content (ex. short videos, podcasts, e-books, whitepapers, playbooks, guides, tip sheets, checklists) along with a thank-you when your event is done.
Were trade shows your main source of leads prospecting?  You still have options.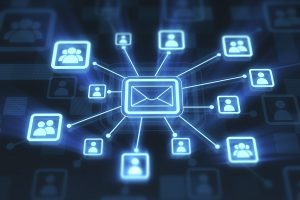 First, trade show companies will be looking to sell their contact lists, so see if they'll email you a list of previous year's attendees or an entire contacts database. You should ideally send your prospects a series of lead nurturing emails which excites them about your event and explains what they can expect to receive by attending. Try to link them to helpful content on your website to generate traffic and additional interest.
Secondly, consider teaming up with a company who won't compete for the same business as you. Together you can collaborate on publications and meetings to potentially double your amount of interest as well as use each other's leads lists.
Thirdly, get busy on the internet to seek out your audiences' watering holes. Now more than ever, businesses are living on the internet – talking and sharing ideas. Post about your event to social media, industry and association websites, your website, and partners' websites. Get the word out about your fantastic event and the guidance you're willing to share with others!
If you'd like to partner with IQnection to help with your virtual trade show or live online event, give me a call at (215) 345-5245 or contact Bob Campbell here. We can also provide you with a free consultation about other digital marketing opportunities you might be missing out on! Thank you!