We've all, at some point, found ourselves on Google looking for something. From birthday gift ideas to DIY hair coloring (ah!), Google is the go-to source for quick answers. But, how does Google know what "answer", or webpage, to choose? How does it know what the right answer is? In this guide, we'll dive into understanding how Google uses backlinks to populate search results, resources, and actionable steps you can take today. While you should probably leave hair coloring to the professionals – a backlinking strategy is something that your marketing team can use to help your website succeed.
Developing a backlink strategy for your website is key to helping your website rank higher in search engine results pages (SERPs). Google has shared that quality backlinks are fundamental to how a website ranks. Knowing how to get valuable backlinks, avoid spammy practices, with a user-focus will help your website rank above competitors.
Solid backlinks integrated with a killer content marketing strategy will allow you to create the experience that Google thrives on and will help you on the way to greatness.
First, what's a Backlink?
A backlink is a website link that lives on another website but is pointing to your website.
A backlinking strategy refers to a set of tactics used to gain beneficial backlinks to boost traffic to a website or specific page.
Google, and other search engines, uses backlinks to create a map, or web, of the internet. Backlinking is one of the more heavily weighted factors that lead to an increase in a website/webpages ranking in the SERPs.
We've all, at some point, found ourselves on Google looking for something. From birthday gift ideas to DIY hair coloring (ah!), Google is go-to source for quick answers.
But, how does Google know what "answer", or webpage, to choose? How does it know what the right answer is?
In this guide, we'll dive into how Google uses backlinks to populate search results, resources, and actionable steps you can take today. While you should probably leave hair coloring to the professionals – a backlinking strategy is something that your marketing team can use to help your website succeed.
Developing a backlink strategy for your website is key to helping your website rank higher in search engine results pages (SERPs). Google has shared that quality backlinks are fundamental to how a website ranks.
Knowing how to get valuable backlinks, avoid spammy practices, with a user-focus will help your website rank above competitors.
Solid backlinks integrated with a killer content marketing strategy will allow you to create the experience that Google thrives on and will help you on the way to greatness.

Are backlinks important to SEO?
Search Engine Optimization (SEO), is a set of tools marketers use to build meaningful website traffic.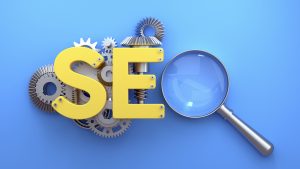 Generally, there are thought to be three key levers in SEO: Technical SEO, Content Marketing, and Backlinking.
Technical SEO includes things such as optimizing a web page for search engines like Google and Bing to crawl. Crawling is the action of a search engine moving through the internet and reading what's on websites.
Google, the largest "crawl-er" develops a map, or index, of what and where the information resides on the internet by following links between websites (i.e. backlinks). Content includes all multimedia that exist on the internet: videos, text as blogs or web pages, audio files, and more.
As marketers, it's our job to remove roadblocks and develop easy to read "maps" for search engines.
But what are they reading?
That's where content marketing comes in.
Think of the internet as a flea market. There are rows and rows of tables with stuff on them. It can be hectic and disorganized. Backlinks organize the flea market by type saying: "A website is connected to B website and they both talk about C content."  That "c content" is organized using Technical SEO.
Google likes structure.
A clean website structure helps make it easier for Google to crawl through a website. Technical SEO provides the on-page structure to tell Google what it's reading.
This is done with things such as structured data, which act almost like a table of contents, and header tags.
For example, if you have a banana bread recipe on-page adding the "recipe schema" to the webpage's code lets Google know, and read it as, a recipe.
What are header tags?
Header tags structure the layout of the page, creating a hierarchy of information that allows a crawler to understand how the content is broken down. A page title typically has an H1 tag, subheaders are H2, sub-sub headers are H3, and so on. Pages usually only have one H1 tag and as many subheader tags as necessary.
Backlinking acts as the skeleton of the internet – links between similar topics and websites let search engines know that they have similar information on them.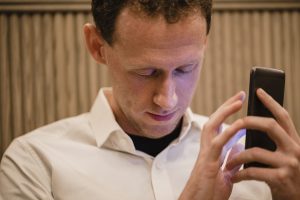 Together, these components help make websites understandable not just for Google but for users. Technical SEO helps make websites more readable to programs that, for example, assist the visually impaired.
Backlinks help searchers dig deeper into topics, learn, and find new resources by connecting relevant information. Without content, searchers wouldn't be able to find relevant and useful answers to queries.
SEO is important for creating an enjoyable user experience for searchers as well as helping your website rank in the SERPs. This human element however is the key ingredient to optimizing websites. After all, we may help Google organize the internet but humans are the ones using it.
How does Google read backlinks?
Backlinking is one of three components, along with Technical SEO and Content, that Google uses to increase webpage rankings and create a comprehensive map of the web. Backlinks were the backbone of Google's original search algorithm, PageRank.
There have been many updates to Google's algorithm since PageRank was launched in 1996 such as Penguin in 2012 and RankBrain in 2015.
Penguin focused on weeding out bad pages while RankBrain focused on getting the best answer for searchers. Another important update in 2011, Panda, focused on ignoring low-quality content while Pigeon, 2013, focused on improving local search optimization.
Hummingbird, in 2013 focused on understanding user intent. Google learned to take a broader context into account when digesting search queries.

Google is constantly updating its search algorithms. For example: in March 2021, Google will officially be switching to a mobile-first indexing method for all websites in search.
Google makes thousands of improvements per year. Search Engine Land calculated that "in 2019 alone, Google made 3,620 improvements to search results."
That's massive.
Working with an SEO Specialist can make it easier to understand how, why, and where your backlinking strategy can improve your website's rankings.
What's Domain Authority and how does it relate to backlinking?
Domain Authority (DA) is a predictive tool that estimates how well a website will rank in search engine results for keywords and topics.
Scored on a 100-point scale, the higher the Domain Authority of a website the greater the chances are that it will rank on the first page for a search query. It is a good comparative tool to measure your website against its competitors.
For example, if all of your competitors have a DA score around 40 and you in the middle of that pack we can recognize that boosting your DA score to a 50 may result in you landing ahead of them in search.
However, if all of your competitors are in the 40-range and your website is at a 15 it helps us understand where, and what, we can improve to boost your website's organic search rankings.
Backlinking, or the amount of quality websites that link to your domain, largely influences Domain Authority. If your website has a ton of backlinks from spammy websites with low Domain Authority it reflects poorly on your website which, in turn, affects your rankings.
Google likes to look at the company you keep. They assume that if your website is spammy if you're only linked on spammy websites or don't have many backlinks at all – even if you have the best content, structure, and are super user friendly.
A backlink strategy that builds reputable links with user-experienced focused content will increase Domain Authority. More importantly, strong backlinks will boost your domain ranking above competitors in search results.
How can I check my website's backlinks?
You can check your website's backlinks with a free backlink checker like Ahrefs backlink checker.
Ahrefs backlink checker will analyze your backlinks and give you an idea of where your website stands. Keep in mind that when making changes, it can take weeks or months for Google to recrawl your website and see the updates.
Using a free backlink checker will allow you to monitor your backlinks on a biweekly, or monthly, basis.
Or, with a program like SEMrush, you can develop custom reporting that will automatically update and send you results on a selected schedule. Click below to get a peek at the Domain Authority report we created for our clients.
Or, with a program like SEMrush, you can develop custom reporting that will automatically update and send you results on a selected schedule. Click below to get a peek at the Domain Authority report we created for our clients.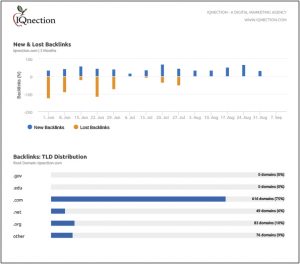 Monitoring your backlinks is important to understanding the health of your overall backlink strategy.
If, for example, you suddenly see a steep drop in your website's Domain Authority you can use the Ahrefs backlink software or SEMrush to see if you've received an influx of bad backlinks or received a Google Penalty.
Or, if your Domain Authority jumps up you may have received some quality backlinks and, with analysis, may find more similar opportunities.
Backlink monitoring can give you insight into the types of websites your readers prefer, networking opportunities, topic ideas, and ways to improve your backlink strategy.
What are good backlinks?
Good backlinks boost your website's DA and, typically, have a positive correlation with increased website traffic. When you receive a "good" backlink, the linking website transfers some of it's DA to your website. This, in turn, increases your DA.
4 Characteristics of Quality Backlinks:
They come from quality, relevant, websites with high domain authority. Aim to get links on websites with a DA score of 60 or above. While looking for websites, avoid spammy directories or "advertorials".As Neil Patel explains an advertorial is "a page of content riddled with paid links…often these pages were being used for aggressive manipulation of search results."
They are unique! Getting 100 different links from 100 different websites passes a ton more value than if you got 100 links from 15 different websites. It may take a little longer to obtain so many but it's worth it!
The website is relevant to the linking page and/or your website. If your website is about dogs and a reputable dog-mom blogger or pet store link to your website it will be worth more than if a dental website links to you.
The link is a "dofollow", not a "nofollow". "dofollow" and "nofollow" are examples of HTML codes that are added to links, sometimes automatically, that are posted on websites.Dofollow links tell search engines to pass value along the link to your website. Nofollow tags tell search engines to discredit the link and extend little to no value to your website.Nofollow tags are added to HTML code so that the link does not pass authority through to the linked page.

It acts as a non-endorsement while still sharing a link. Certain websites, like social media, are automatically tagged as "nofollow".

While sharing a post on your company's Facebook, Twitter, or LinkedIn may not contribute to your website's Domain Authority you should still do it?

Why? User Experience!
People like engaging with brands on social media. Social media builds connections between consumers and brands.
More importantly, you never know who is reading and nofollow links are still a great opportunity for traffic.
A marketing manager or influencer may really enjoy your post, link to you on their website for a free backlink, or reach out for an opportunity to collaborate.
So posting on social, replying to posts with helpful comments may not help you Domain Authority but could help your overall SEO strategy and business goals.
Check out this article to see if a website "nofollow" or "follow" HTML tags on external links (for free).
Have non–reciprocal links. Link-for-link schemes feel like an easy way to boost your website's DA.
However, Google is smart enough to recognize that if that's all, or most, of what you have then there's probably some link exchange going on.
Work to have some non-reciprocal links as part of your backlink strategy.
How?
Create content and resources that is helpful.
In competitive niches, using exact match anchor text for links however natural use in and around your primary keyword is also important.
Ahrefs conducted two studies on anchor text and found that only using "keyword-rich anchors" is not the best strategy.
With updates like Penguin and Hummingbird, Google and other crawlers, are getting smarter about understanding relevancy and context. The smartest and safest method would be to focus on using anchor text in a natural, human, way.
It eliminates the risk of getting flagged for spammy tactics while optimizing for user intent.
What are bad backlinks and how do I get rid of them?
Bad backlinks are links that come from low-quality sources.
Prior to 2012, people were using spammy tactics to obtain large quantities of links. The thought process was quantity over quality – an idea that Google obliterated and continues to evolve away from. Some of these tactics are, unfortunately, still being used today.
Spammy Backlink Tactics to avoid:
Buying or renting links for your website
or against a competitor's website.
Not only do you run the risk of massively damaging your website's Domain Authority and getting a  penalty from Google as this goes against Google's Terms of Service.
Save yourself the trouble and don't buy backlinks or use backlink-building programs.
You simply can't buy quality backlinks.
Dropping links in comments, forums, or on blog posts.
We all have that friend who is a part of a multi-level marketing scheme and will name drop it every chance they get, right? You could be on Facebook talking about the new peach cobbler you made and they drop a comment about how their product (maybe?) relates, can help, or cures all.
Don't be that friend.
Leaving unhelpful, dare I say spammy, comments on irrelevant posts don't help, and could potentially hurt, your Domain Authority and search engine rankings. Instead, look for opportunities on websites like Quora to actively be helpful. Quora is a "nofollow" website but the exposure, traffic, and potential opportunity for natural link building makes this an easy DA-building tactic
Speaking of blogs…
Using a private blog network (PBN)
…and paying to post content for the chance to share a link. While this is a fast, cheap, and easy method to gain links it's definitely risky.
You don't know if the PBN you're buying into is using spammy tactics easily caught by Google's Penguin update or has relevant or quality content.
PBN's are controversial and there are a ton of different opinions on this topic. It's unclear if Google can even detect all PBN's right away or at all.
Either way, it's a risky move especially considering it goes against Google's Webmaster Guidelines.
Site-wide footer links.
Even though this tactic isn't meant to manipulate the crawlers, Google now penalizes websites when done in a keyword-heavy unnatural manner. This can be a tricky thing to navigate and a hard balance to find especially for Marketing and Web Design companies. When in doubt, contact an SEO Specialist.
Low-quality and unnecessary Press Releases.
While this used to be a popular SEO tactic, press release links are now considered a link scheme by Google.
Links from foreign guestbooks.
Here's an example of what this might look like in SEMrush for our website:
We aren't located in Asia, and neither is the website listed here.
Registering for irrelevant and untargeted Directories.
This feels obvious…
Abusing Social Bookmarking Sites.
Google doesn't like it and considers it a spammy tactic.
When Google launched the Penguin algorithm in 2012, websites who used spammy, or black hat, link building tactics were penalized.
Google uses this update to devalue "bad" pages and you don't want your website to be downranked because you're guilty by association.
In addition to avoiding black hat backlinking tactics, take the time to analyze your backlinks and work to disavow or remove undesirable ones.
You can use websites such as Ahrefs, SEMrush, Moz, and Google Search Console to get an idea of what your website's backlinking status is. If you find that you have a highly toxic backlink score there are ways to start to remove them.
Disavowing and Removing backlinks
One way to start to clean up your website's backlinking, and positively impact your Domain Authority Score, is to remove and disavow toxic backlinks.
This is most easily done through websites like SEMrush, or by a Backlinking or SEO Specialist at IQnection. Here is how to remove, or disavow, a backlink on SEMrush.

The goal is to remove the "toxic" and "potentially toxic" links to help improve your domain's toxicity score and improve your overall Domain Authority.
Google may read new disavow files in 48 hours however they may not get to crawling your website for weeks to months. Staying on top of your toxic backlinks and removing them as early as you can will help prevent them from building up.
What is the best way to get backlinks?
Before sharing a couple of ways to boost your backlink strategy we need to expand our thinking about how search engines, particularly Google, work.
Google wants to make money. How does Google make money? By people using their search engine. How does Google get more people to use its search engine? By providing the searcher with accurate, relevant, helpful answers as quickly and easily as possible.
Google focuses on creating a seamless user experience for the searcher. That's why, if you want your website to rank well in Google you should think about the user's experience while developing your backlinking strategy.
What is user experience?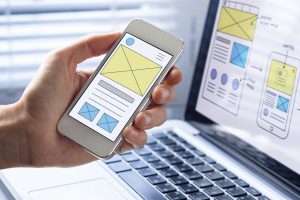 User experience is exactly what it sounds like: the experience someone has while using a product, typically a website, app, or computer.
However, the focus of user experience is on how easy or enjoyable it is for the user.
Ease of use should be a key motivator to a backlinking strategy.
Understanding Google's motivation is a fundamental truth that will help you in developing your backlinking strategy.
If you keep this in mind when writing helpful, educational, searcher-focused content and networking with other webmasters, editors, and writers you'll naturally start to build backlinks and increase your rankings.

So, how do you build good backlinks?
Write content.
Have content that people, not just search engines, will find helpful. Remember: Google is in the business of making money. With machine learning, Google, Bing, and other search engines are better able to understand naturally written content.
Gone are the days of keyword stuffing – writing for user intent, and user experience, is the future.
Visit this post to learn how to write content for user intent.
By writing accurate, easy to read, and shareable content people will effectively "vote" with their clicks and links. Your website will move up in the ranks. If you're looking for high-quality free backlinks, having killer content is the best way to get them.
After all, you can't have backlinks without content.
Build relationships with webmasters in your niche.
You have to walk the fine line of reaching out to people to build relationships that may (or may not) result in a backlink with the dreaded link exchange.
What is a link exchange?
Link exchange (think along the lines of "follow for follow" on social media but in this case "link for link") is frowned upon and goes against Google's Webmaster Guidelines.
You may find opportunities to collaborate on a post, get quotes for your own content, or be quoted in theirs.
Include external links in your own content.
While not strictly a backlinking strategy, Google likes to see links to show where similar content is on the web and it helps you network and it'll help build relationships in your niche.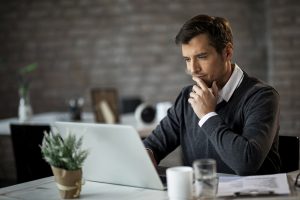 A quick and easy way to potentially build a backlink from a source is by reaching out to a fellow industry thought leader and let them know you're writing an article about a mutually-relevant topic.
Here's an example of an email that I might send:
"Hey Andrew,
Long time fan of your blog! I'm currently writing an article about the Best Small Towns on the West Coast of Ireland. I was planning on referencing the awesome post you wrote about the Top 5 Prettiest Towns in Ireland. I loved Dingle too! Do you have any other posts that might be a good fit?
Thanks,
Anna"
This type of email is about building relationships, not asking for a backlink. Andrew may respond with another link or two on his blog.
Then I might send an email thanking him and letting him know when my article goes live. Andrew may choose to write about it on his blog, earning us a helpful backlink.
Plus, this opens the door to future backlinking opportunities or the chance to collaborate on a subject we're both experts in.
Look up where your competitors are ranking.
Read more about Competitor Analysis here.
Look at your "lost" links.
If you recently lost a link, first analyze the backlink to understand why. Did you update a page and forget that it was listed somewhere? Contact the webmaster who is hosting your link and let them know. Did someone replace your link for better content? Maybe it's time to refresh your content and try to resubmit.
Similarly, look up your unlinked mentions with tools like SEMrush. Your brand could be mentioned somewhere that you may not know about.
Broken Link Building.
Broken Link Building is an important backlinking strategy. It can be a big undertaking on its own, outside of using content, hunting down your lost links, or competitor analysis.
How to find broken links for link building:
There are a couple of ways to go about it…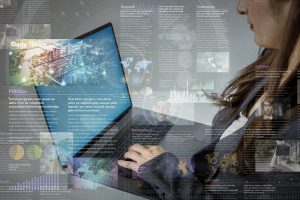 Find websites where you'd like to rank, using the Ahrefs Site Explorer tool look to see where they have broken links.
Using a tool like the Wayback machine, see what content was on the broken link. Then write new, better, content that could replace it.
Remember: new and better doesn't necessarily mean longer. While content that is 3000 words or longer tends to rank better and build more backlinks, make sure that you have a unique perspective.
Or, look up old links. While this isn't technically a "broken" link tactic, looking up old webpages (say the early 2000s) and writing a new unique version of that topic is another to build a new relevant backlink to your website.
Find the websites where these old (and sometimes broken) links are and reach out to the webmaster.
What to put in a Backlink outreach email:
Include a screenshot! Making it as easy as possible for the webmaster to quickly update their page will win your brownie points. (Yummm, brownies…)
Make it no pressure and casual!
Don't lie! If you aren't an avid reader, don't say you are. That's not something you want to get caught in later.
Only send ONE follow-up if you don't get a response.
Here's an example email inspired by Sam Oh from Ahrefs:
"Hi Andrew,
I'm a fellow travel enthusiast and Ireland-lover (commonality). Loved your post on the music scene in Dingle. I wanted to let you know that while on your (page) I clicked one of your links to (competitor), but it seems like they deleted their page.
If you wanted to remove the link this is where it is: [screenshot]
If you're open to a suggestion for a replacement, I recently wrote this handy* (guide/blog/infographic/etc) on (competitor's topic). [URL].
No pressure at all!
Best,
Anna"
What if the information in a link is out of date? Use something like this:
I wanted to let you know that while on your (page) I clicked one of your links to (competitor), but I noticed that the information was out-of-date. It doesn't mention the new WordPress 5.5 jQuery problem.
*use language that they use. If the competitor called it a "handy" guide and you made an infographic then write: "handy infographic".

Resource page link building.
Resource page backlink building is a similar tactic to broken link building EXCEPT you're searching in google for resource pages related to your industry or topical keyword.
Using Google Search modifiers you can easily find pages that might benefit from your resource. Check out this resource on Google Search Operators to learn more.
Use the power of influencers.
Reaching out to popular, industry-specific, influencers using free backlink tools like GroupHigh. GroupHigh helps you find backlink opportunities by connecting with social influencers using their free influencer list.
If you build a relationship with a prominent influencer, you may be able to share your unique content and receive a free backlink.
Use Social Bookmarking.
What is social bookmarking?
Social bookmarking websites save articles that can be shared or read later on another device. Pinterest is a perfect example, when used well it can boost traffic, engagement, and exposure.
While social media websites typically are only "nofollow" links posting gives you the chance to network, find similar resources, opportunities for free backlinks, and interact with users.
At the end of the day, using social bookmarking is a good digital marketing strategy that happens to boost exposure.
Be careful though – if you do too much social bookmarking you run the risk of being penalized by Google for Spam. Here's a list from Search Engine Journal of 130 Social Sharing Sites. Or, use SocialADR.com for free, and fully-automated, social bookmarking.
Find websites with high DA.
Outside of industry websites, as a rule, some websites generally have higher domain authority such as non-profits (.orgs) or educational domains (.edus).
This is where common sense comes into play, a backlink from a large institute like Temple University is going to be worth more than one from a local community college and more attainable than one from, say, Harvard University.
Wikipedia is another perfect example of a high DA, "nofollow", website that still passes authority. It's hard getting linked as a resource on Wikipedia, but SO worth it.
Journalists, academics, students, and the general public view Wikipedia – sometimes only to look at the resources (hello college term papers). This is a great opportunity for exposure, collaboration, and the chance to gain links elsewhere.
How to get a .edu backlink
Here are some ideas for obtaining a coveted .edu backlink:
Share your job postings and internships on university websites
Start a scholarship
Interview faculty or students for your own blog (they may reshare)
Offer discounts
Host a competition or project
Develop an academic resource.
Relevant Directories or local business organizations. Here is a list compiled from Search Engine Journal of trusted Web Directories to get backlinks from.
Once you've built your content, done your outreach, and promoted your page track your results. Slowly by surely, your backlink strategy will start to move the needle.
How long does it take to see results?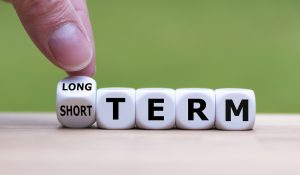 Backlinking is a long game strategy.
Big fast results usually are the result of spammy tactics that will ultimately hurt your website's Domain Authority and will cost you, in either time or money, a lot to remedy.
Smart, strategized, and ethical backlinking practices can take a year or more before you really start to see results.
It may seem crazy to wait for so long, but the wait is worth it.
Websites that organically increase traffic have a better chance of staying there and staying relevant. Remember, backlinking works because supports Google's goal by offering helpful, relevant, content to users.
If you see claims like "Rank Higher in 30 days or less" with a backlink strategy make sure to try and understand what those offers really are. Sure you may see an incremental change in a month but, unless you go viral, you may not see massive leaps.
Remember that going viral happens to a small percentage of content. A quality backlinking strategy for the bread-and-butter content that also allows for long term ROI gains takes time, attention, and skill.
Monitoring your backlinks, or working with someone who will monitor them for you, is important to make sure that issues are addressed in a timely manner.
Another claim to be wary of are promises of getting a Domain Authority score of 100 or obtain a number one ranking.
Within a certain range, it's relatively easy to make changes.
It's a lot easier to increase your Domain Authority score from 20 to 30 than it is from 70 to 80. Even though it's still a 10 point change, in the 20 to 30 range that change can be made with easy tactics like removing toxic backlinks, building new content, and a solid outreach strategy.
The closer you get to 100, the more time and work that will go into seeing changes.
Increased Domain Authority ratings are the result of consistent small efforts over time. The same goes with rankings.
Realistically, some rankings are easier to move up in than others but not everyone is going to be number one for all desired keywords.

How do I put backlinks on my website?
We've talked about how to get other websites to link to your web page. But how do you add external links to your content in a Google-approved way?
If part of your backlinking strategy includes using links in your posts understanding how to place them on your website will also help you gain insight into how links to your page are being used.
Hierarchy matters
When adding an external link to your website it's important to know that when the closer it is to the primary website content or, within the content, the higher it is on a page the more authority will pass to that website.
Placing higher quality external links in prime locations will help when it comes to building relationships with webmasters and marketing managers.
Use good sources – keep the user in mind
Remember: the human element is the most important factor in quality optimization. Make sure the links that you're placing on your website are quality helpful resources. It's important that you keep your, or your clients, brand in mind.
Answer the questions that they actually have – not the ones you think they have. Use free websites like Quora, alsoasked.com, Reddit to see what people are asking about your industry.
Don't over link, use them naturally.
When writing new content use external links with care. Not just because reading a post with every other word linked is annoying (see what I did there), a page with a ton of external links may read as spammy or low quality.
Use links naturally and in a way that makes sense.
On top of that, you divide the Domain Authority of your website over multiple links. That's why getting a backlink on your website from a source link Inc. may not result in a big increase in your Domain Authority.
However, if you can get a link to a website link Inc. – do it! The exposure can result in free backlinks from other sources, increase your user-trustworthiness and website traffic! Adding links to your content is a great way to start building relationships with industry colleagues.
Use internal links
Links to-and-from external websites aren't the only thing that helps Google crawl a website. Create links between relevant content on your own websites to help build website structure, make it easier to navigate for Google and users even though it may not pass a ton of Domain Authority.
Consider a resources page
If you find that you have a piece of content that needs a ton of external links, consider creating a specific resources page. Resources pages are beloved by SEO and Backlinking strategists.
They are home to opportunities for people to look at a resource and try to create a better one. That means you may receive requests for links for, potentially, better resources for your users.
That also means that you understand how resource pages work when trying to find link opportunities for your own website.
Consider anchor text
Anchor text is the words that are used for a link. Think of it as the wrapping paper on a present.
You've most likely seen anchor text like: "click here" or "read more…". You've also seen it in the naked, ex: www.iqnection.com, or branded, ex: IQnection, forms.
The other two examples relate to keyword: using exact-match keywords or partial-match.
What is exact-match anchor text?
Exact-match keyword anchor text is when you have…an exact-match. For example, "floribunda roses" links to a page about floribunda roses.
What is partial-match anchor text?
Partial-match is a little broader for example text reading "digital marketing strategies" linking to a page about digital marketing.
There are mixed thoughts on if anchor text affects Domain Authority and ranking. Using keywords throughout your content provides context for Google while crawling.
For the best results use short, relevant anchor text that isn't overly generic. Rinse and repeat.
Google continues to learn and develop a preference for a "natural" language, largely thanks to the 2013 Hummingbird update.
At the end of the day, if you continue to focus on creating a natural user experience for your reader, and not a Google-focused one, you'll have greater ranking success.
Check them! Broken links are bad for user experience.
Having deadlinks, or 404 error pages, on your website is bad for user experience and SEO.
If you went to a website and found a super cool article where wanted to read more but the links weren't working – would you keep going back?
Would you even keep reading? Probably not.
Once every other month, review your external and internal links, replace broken links with new resources, or redirects so that your readers have a smooth user experience.
You can do this easily with tools like SEMrush and Ahrefs.
The best thing about learning how to place links on your website is that you can reverse engineer the process when trying to get backlinks from other websites.
Where can I learn more about backlinks?
There are a lot of free resources online to learn more about backlinks. Head over to the blog at SEMrush, Moz, or Ahrefs to learn tips, strategies, or news. If you're interested in learning how a Backlinking Strategy could benefit your website, Contact Us.