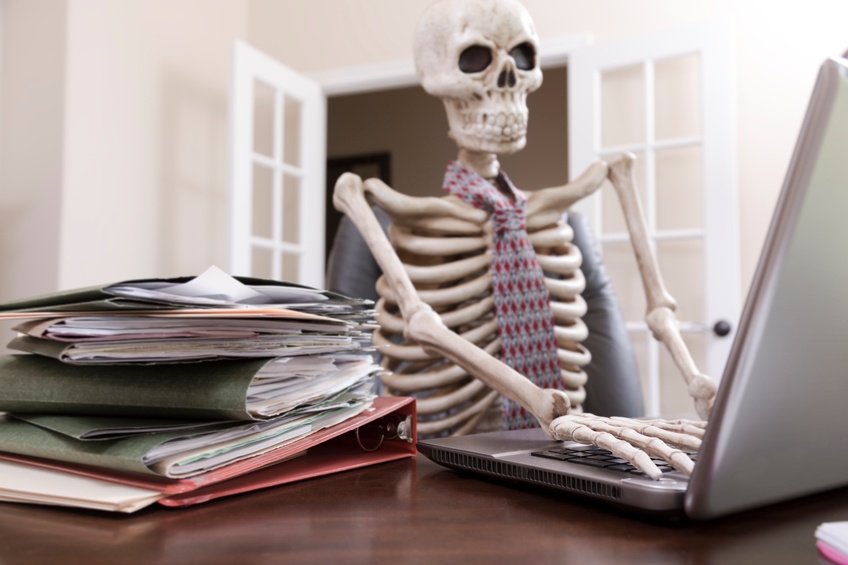 New things tend to be scary. If you're a parent who sent your son or daughter to kindergarten this year, you know what we mean.
Embracing a new business practice is a different kind of scary — but scary nonetheless. And inbound marketing is certainly new to many companies, and seems especially new when put next to traditional outbound marketing techniques: ads, cold calls, random emails, etc.
But we're here to tell you that inbound doesn't have to be scary. First, we need to share a statistic that is scary: 57 percent.
That's the amount of product research a prospective buyer does before even talking to a sales person.
With that in mind, you need to use tools that reach these potential customers. Business 2 Community offers these tips for beginning your inbound marketing journey (we'll also share some input of our own):
---
1. Start With Your Buyer Personas
These are sort-of fictional versions of your ideal customers. We say "sort of fictional" because they're based partly on market research, but also partly on information you glean by interviewing existing customers. Think of them like composite characters in movies based on true events: the filmmakers take a few different real people and put some of their attributes into one person.
With buyer personas, businesses can mold their content to reach their ideal customers, based on the information the company has collected. Most businesses use two to three personas in order to encompass their target audience.
---
2. Make Your Content Captivating
If you've created buyer personas, you know what your prospective customers want. And you and your team's combined experience makes you an expert in your field. Put those two ideas together to create compelling content: blog posts, e-books, case studies, anything that can solve customer problems and also demonstrate your expertise in your industry.
A point that we've made again and again on this blog: customers who come to your site are on all different stages of the buyer's journey. If they're in the first stage, "Awareness," all that they know is that they have a problem they need solved.
Therefore, the content you create should try to help solve those problems. If you were a pest control company, you could create a blog post about reasons why ants find their way into people's homes. In the consideration stage of the journey, when customers are looking for different companies to help them solve their problem, you could produce a case study showing how you helped a past customer with their ant problem.
---
3. Make Sure Your Content Gets Found
Inbound marketing is meant to pull people in, so be sure to populate your site and all of its content with keywords that have gone through the process of SEO, or search engine optimization. But it's important to remember to keep your content sounding human. Google's algorithms can tell when something's been overloaded with keywords to get noticed by search engines.
---
4. Find The Right Social Media For Your Business
The targeted approach you took to creating your buyer personas should also extend to your social media strategy. Rather than setting up profiles on all the social networks, find out where your customers spend their time, and engage them there.
Facebook, Twitter and Google+ are friendlier to B2C companies, while LinkedIn is THE network in the B2B world.
---
5. Measure Your Success
All of this work is for nothing if you're not tracking the impact of your actions. Test different headlines for your blog posts, different landing pages, calls-to-action, etc. and see which ones bring more engagement and conversions. A tool like Google Analytics can help you measure engagement.
Still feel like this is a forbidding task? IQnection is here for you. Our team of marketing experts can help optimize your website for SEO, find out who your target audience is, and help you create entertaining and informative content. Incorporating inbound marketing might seem scary, but we'll bet it's still less scary than the thought of holding onto an outdated method of reaching new customers.