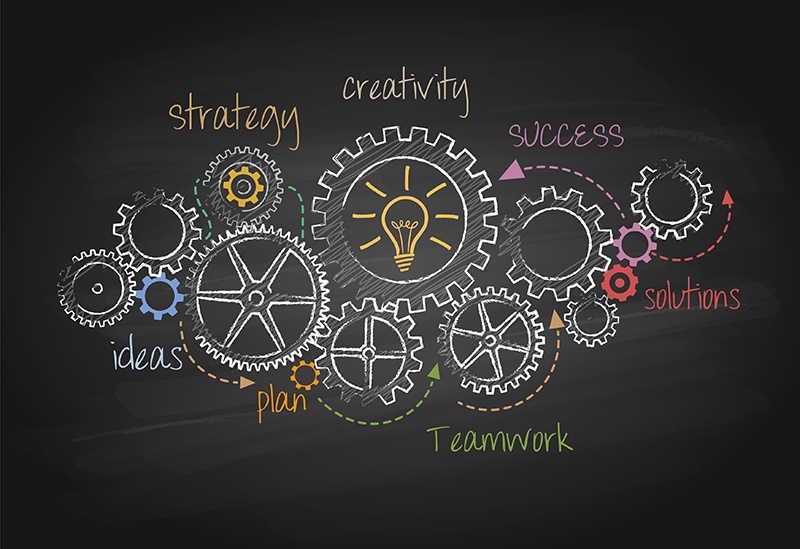 Think about the last conversation you had about buying a new car. We're willing to wager someone brought up the idea of shopping around on-line before visiting the dealership.
Today's consumers are self-educators. The average consumer consults 10 sources before making a purchase, according to Google Analytics Advocate Adam Singer. In the business-to-business world, 94 percent of buyers do some sort of on-line research before making a purchasing decision.
Ask yourself: What are these buyers seeing when they find my company? (That's assuming they're finding you at all. More on that later.)
This is why manufacturers – like many businesses – are shifting away from traditional marketing methods such as magazine ads in favor of inbound marketing. For manufacturers, inbound marketing can let you do more with less, allowing you to see bigger results for the same amount of money as you'd put into an outbound marketing campaign.
Here's a five-pronged strategy your manufacturing firm can take to build an inbound marketing machine:
---
1. Create Good Content
If done well, the content you create will power your inbound marketing engine. To attract visitors, you need to create content that's relevant and interesting. You company blog is a great place to do this, but content marketing can take on other forms as well: white papers, newsletters, e-mail blasts, videos, and social media posts.
Don't just write about what your business is up to. Talk about trends in your industry, or try to offer visitors information to help them solve problems. Offering potential customers knowledge and solutions can help build trust and establish your company as an industry expert.
This isn't to say that you shouldn't share anything about your business. If your CEO is quoted by the New York Times or your sales team wins an award, by all means, spread the news.
---
2. Make Sure People Can Find Your Content
You'll also want to be sure visitors are finding you in the first place. You do that through search engine optimization, or SEO.
Simply put, SEO is the practice of making sure your site is populated with keywords and phrases that people search for. You can research which keywords will work best for your company with services such as the Google Adwords keyword tool.
It's important to be specific. A company that makes office furniture would go with something like "adjustable standing desk" rather than simply "desks." People tend to location-based searches as well. A sushi place in San Diego, would want to focus on keywords like "Japanese restaurants San Diego" rather than just "sushi."
---
3. Convert Your Visitors Into Leads
You've begun to blog and create other content, and this is helping to drive traffic to your site. Now what? It's time to turn those visitors into leads.
You can do that by offering downloadable content: whitepapers, case studies, e-books, or anything else that you can use to request someone's name, email, or any other sort of relevant contact information that your marketing team can pass on to your sales department.
---
4. Nurture Your Leads
Once a visitor finds your content and offers you their contact information, it's time to follow up with them to begin cultivating a stronger professional relationship. Send them a follow-up e-mail every so often with related content. It can help keep your company fresh in their minds.
---
5. Keep Track and Measure your results
Be sure to use tracking URLs to see where your visitors are coming from and how they've found your site. This is key to determining the number of visitors leads and customers your inbound marketing campaign has generated. By measuring your results, you can find out which tactics worked and which ones didn't and act accordingly.
An inbound marketing machine is like any machine: it needs proper care and regular service. IQnection can act as the mechanic for your marketing campaign, helping you fix what's broken and advising you on what you need to do to keep it running smoothly.
{{cta('67fa9060-2578-486e-8c20-f3047046f131′)}}