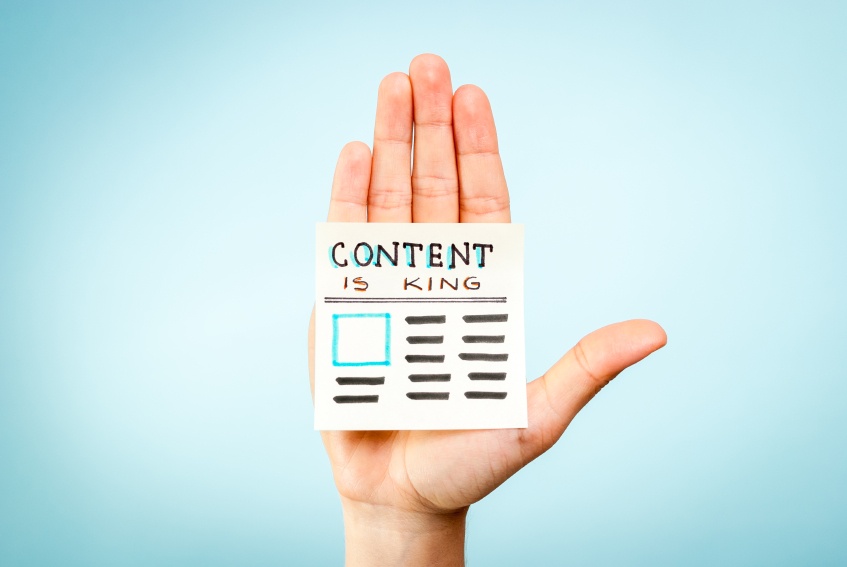 Is your manufacturing company using original content to market itself?
Chances are you said "Yes."
Content marketing for manufacturers is a growing trend.
According to the 2015 B2B Manufacturing Content Marketing trends report, 82 percent of manufacturers have begun using content as part of its marketing strategy.
But it's important to be sure you're using your content effectively, providing customers and potential customers with a mix of information. If you're part of that 82 percent, you want to make sure your content stands out.
Here are five types of manufacturing content that will help your customers understand what you do.
---
1. Blogs
Every time you post a new blog, you're adding to your web presence, giving search engines another chance to guide customers to your (digital) doorstep.
The more you blog, the more leads you'll attract, so think about trying to publish several times a week. If you're a new business and that's not realistic, aim for at least once a week until you've got a team – other employees, freelancers, guest contributors – who can blog for you on a regular basis.
---
2. E-Books and Case Studies
E-books are a great way to exchange information with prospects. You give them the information in the book, they give you their contact information when they download.
Because there's a trade-off involved, and because you want your e-books to stand out, think about giving your visitors content they can't get elsewhere. It can be about research your company has done, words of wisdom from your company leaders, or tips for people who do the kind of work your customers do.
You can also get a little more specific and share a case study. This might sound very cold and clinical, but it doesn't have to be.
All you need to do is to present a problem in your industry and talk about how your company solved it. It lets potential customers know how you'd be able to help them.
---
3. Data Sheets and Tip Sheets
Part of helping customers understand what you do is letting them understand what you make. You can do that by giving them access to technical data sheets on your site to give clients basic information on the things you make.
It may also be helpful to create a tip sheet that explains how your products work in concert with other products.
---
4. Webinars
Show, don't tell.
It's one of the rules of screenwriting, but it also comes in handy here. It could be tough for a manufacturing company to explain what it does. Why not demonstrate it instead, through a webinar?
You don't need to build your webinar from scratch, either. Think about the presentations your sales and marketing teams have done, and go from there.
---
5. Photos and Video
The same writing rule applies here too: Show, don't tell. A video of one of your products in action – or a machine creating it –can be far more powerful than anything someone writes.
And photos and images posted on your social media account are more likely to get liked, shared, favorite and retweeted than text with a link.
It will lead people back to your website. Hopefully, your products or services will do the rest of the job.
More and more manufacturing companies are using content marketing, so be sure your content stands out and highlights what you do best.