Thank you for joining our webinar: The Impact of AI on Marketing. 
Thank you for attending our virtual webinar: The Imapct of AI on Marketing. You have officially taken the first step in mastering AI in your marketing plan. We hope you found the webinar informative, insightful, and providing you valuable knowledge about the latest advancements in artificial intelligence. 
If you have any questions or need clarification on any of our topics covered, please don't hesitate to contact us.  Our team of experts is here to assist you. Simply fill out the information below and we will contact you as soon as possible. We are looking forward to connecting with you in the future!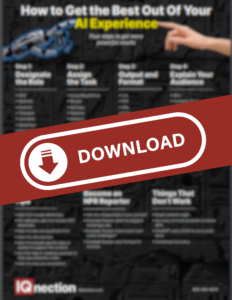 Download our FREE AI Prompt Hack Guide