Google controls over 92% of the global search engine market, which is why ranking on it is a big deal for businesses. Do you know how Google finds your page? Googlebot, a kind of software program, moves through billions of webpages to gather and catalogue information. These pages are then added to the Google index. Only if the bots can crawl and read the information on you site, does your webpage make its way to the Google search results.
When you search on Google, it uses an algorithm to relate your query to the numerous pages it has on file. The algorithm considers well over 250 factors, including content tags, titles, and keywords. It even incorporates a program called PageRank to measure a webpage's importance based on the quality and amount of traffic from other websites.
There's no specific formula to make your website rank on the first page of Google search. However, 5 factors (search engine optimization, domain age, keyword competition, content quality, and clean domain) play a major role in the ranking process.
Are you wondering how much time it will take for your site's raking to improve? This depends on several factors. Here's a look at some of the most important ones.
How Long Before Your Website Shows Up in GMB?
Even back in 2016, 78% of smartphone users visited a business within a day of finding it using local search. Over the years, Google My Business SEO has become more important.
Besides the time needed to set up a new Google My Business listing, it usually takes 3-4 days to become visible. You can set up the listing by following these steps:
Sign-up to GMB
Fill in all your details
Apply for verification (this generally takes 3-4 days)
Get a card with your verification number in the post
Verify your GMB listing using the number
How Long Before Your Website Shows Up in Maps?
After creating your Google My Business listing, a business can take up to two weeks to get verified on Google Maps.
Verification of Your Business Profile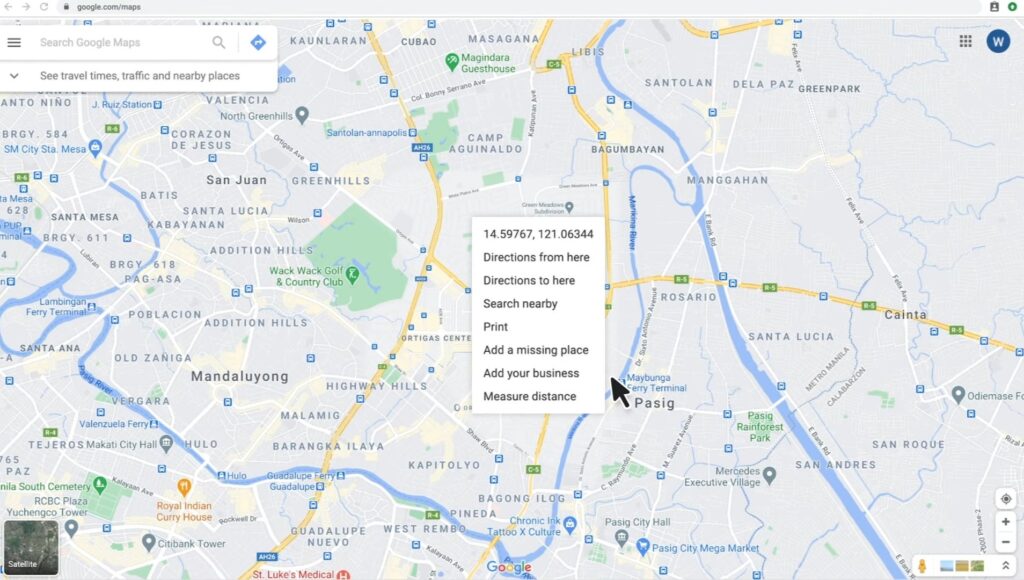 After that, additional time may be needed to begin to appear in search results. Sometimes, it can happen in just 15 minutes after being verified.
What if your new business listing doesn't appear at all even after two weeks of getting verified on Google Maps? You can try changing some things in the listing, such as the description or business hours and check whether this works. If it doesn't, contact Google support to understand the issue.
Sometimes, your verified business may appear after browsing your business name but not after searching for the products/services you offer. In that case, you must try to build your business's relevance and authority in Google and seek professional help to optimize your Google My Business listing.
How Long Before There Is ANY Positive Movement in Rankings?
A new website can take around 10 months to 1 year to start receiving some traffic from search engines. The time needed for that depends on factors like the popularity of your keywords and the competitiveness of your industry. As surveyed by many experts, search engine optimization can take up to 6 months to show an average boost in traffic. The complete results of effective SEO techniques are prominent after 1-2 years.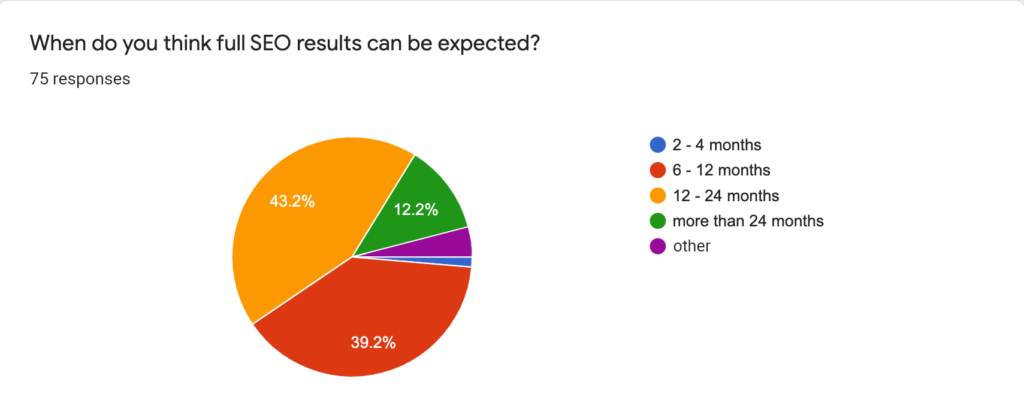 Since the top three Google Search Results Pages get around 75.1% of traffic, expect your SEO strategies to show better results over time as your rank gradually goes up.
How Long Before Your Website Ranks for Long Tail Phrases?
Even with zero backlinks, you can rank for a longtail keyword overnight, provided there is little competition. For that, you need to publish great content with proper keyword usage and other factors to match the intent of a relevant search.
Google uses data collected on these keywords to evaluate whether to move your page to a higher rank for higher volume phrases. Below are a few criteria to prove the quality of your webpage to Google using long tail phrase matches:
Search Click Through Rate
Time on Page
Bounce Rate
These factors act as the main search performance indicators of Google to ascertain who ranks higher for keywords.
How Long Before Your Website Ranks for Location-Based Phrases?
The time taken for a website to rank for location-based phrases varies with different scenarios as follows:
For a brand new business: If you work in a competitive location and sector, high rankings can be usually achieved in 3-9 months. Very few think that it can take more than 1 year. In a non-competitive scenario, it can take 1-6 months to achieve high local rankings.
For a website with some optimization: Significant rankings can be usually achieved in 3-9 months in a competitive scenario and in 2-6 months in a non-competitive scenario.
With a manual penalty: If the website is optimized but hit by Google with a recent manual penalty due to a suspicious link profile, it won't appear for any searches including the brand name. Then it can take 2-3 months to reappear following the penalty.
Without any investment in SEO: In this case, the first major fall in rankings is usually witnessed after 3-6 months.
Timeline for Page 1 Results for a Standard Business
The ranking page of the average top 10 search results is more than 2 years old. The ones that rank #1 are nearly 3 years old approximately. You may be surprised to know that just 22% of the search pages that rank in the top 10 now were made within a year.
Around 94.3% of newly published pages have been found to need more than a year to rank among the top 10 search results. The remaining 5.7% pages could achieve that within 1 year, primarily because their websites had a high domain rating. In a very short period, they could rank for low-volume keywords. The high-volume keywords needed nearly 1 year to make their way to the Top 10.
Days Needed By 5.7% Pages to Rank in Top 10
Among the 5.7% pages, those especially with strong SEO strategies, managed to rank from nowhere to the top 10 results in 2-6 months. With effective SEO techniques and consistent investments in improving them, your website can soon rank on the first page on Google and lead to a spike in traffic.