IQnection: Philadelphia Based Digital Marketing Agency
Read enough blogs about social media companies and marketing for business-to-business companies, and you'll see the same point coming up again and again: If you're a B2B firm, you need to be on LinkedIn.  Here are some helpful B2B social media marketing tips from IQnection, a Philadelphia based Digital Marketing Agency.
It's true. It's the ideal social network for the B2B world, allowing you to make connections and share ideas. Most B2B marketers – 94 percent of them – say they are on LinkedIn for content marketing, while 65 percent of B2B firms have picked up a customer using the platform. Another 50 percent say they consider LinkedIn an important research tool.
But there's more to social media marketing for B2B companies than just having a LinkedIn presence. Here are a few steps you can take when planning a social media strategy for your B2B firm.
1. Spruce Up Your Accounts
.
The first step is one you should have taken care of already: Make your social media accounts presentable. This doesn't mean just having accurate information and a good header photo. (Although both of those things are important.)
Prospects will feel uneasy if they seek you out and find a sparsely populated Facebook page or a Twitter account with a single "We're finally on Twitter!" tweet…from 2015. Make sure you update regularly, with posts that are well-written and professional-sounding, while also remaining conversational.
And be appropriate. You could fill a book with news stories about companies that embarrassed themselves on social media with ill-timed jokes or too-cheery posts on solemn days.
There's no rule that you need to have an account on every social media network, but it's important for your prospects to get the sense that you're taking care of the networks you have. 
---
2. Approach Each Network Differently. 
If your company is on more than one social media network, it's important to remember that you can use each one differently. This will require more work but will allow you to use different networks to handle different aspects of your digital marketing strategy. LinkedIn could be where you hold more in-depth conversations and make connections, YouTube where you share videos, etc.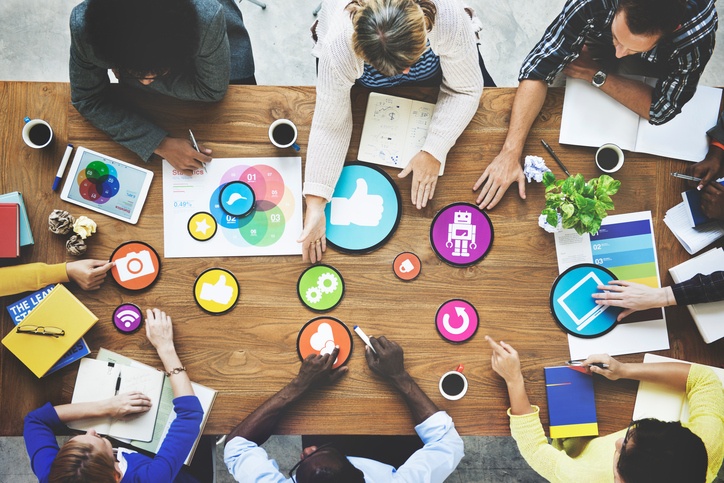 As we said above, LinkedIn is a big platform for B2B companies, but a lot of business-to-business marketers say they've found success on Twitter as well.
Remember the power of images on social media. As a digital marketing agency, we stress the importance of meaningful and beautiful content. If your company makes products you want to show-off, photo-centric platforms may be right for you. They're not just for business-to-consumer companies.
---
3. Don't Just Broadcast… Engage!
Your company celebrates 10 years in business. You hire a new sales director. You've written a great case study. All of these things are worth sharing on Facebook, Twitter, etc. But your social media accounts need to be more than just you posting updates.
Have a digital conversation with your followers. Post questions to them, and try to answer whatever questions they might have for you. Helping solve your customers'/potential customers' problems in real-time, establishes you as an authority in your field, and turns the people you're helping into an advocate for your product/service. They'll be more likely to spread the word about you among their friends, family and colleagues.
Also, pay attention to the things they're talking about, either on their own pages or in reply to your posts. It might inspire you to create some great content in the future.
---
4. Pay Attention To Data and Stick With What Works.
Social media networks have analytics pages. Use them to see how your posts are doing. Run experiments on how/what you share, take what you learn and adjust accordingly.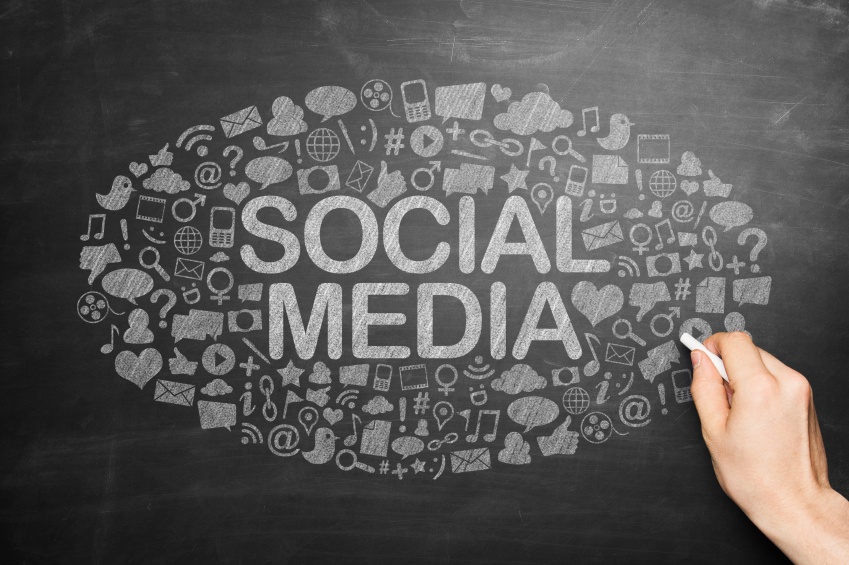 For example, those tests might tell you that your blog posts get shared on Facebook more than they do on other platforms. If so, keep it up. Make Facebook a main repository for that kind of content, at least until your testing shows users have tired of it.
Working with a Philadelphia based Digital Marketing Agency
Facebook & Instagram have one billion members. Twitter has a few hundred million active tweeters. LinkedIn has about 500 million users. That's a lot of people using social media. If you're looking for ways to add some of them to your audience, let IQnection assist you. For over 20 years our marketing experts have delivered our clients the digitals tools they need to achieve greater digital marketing success. IQnection is a full-scale Philadelphia based Digital Marketing Agency.  Contact us today and learn how we can revolutionize the way you market your business.