We've spent a lot of time on this blog over the years telling you how blogging can establish your expertise in your chosen field.
Today we're going to move up the content creation ladder to talk about case studies.
If writing a blog is like sharing a recipe, then writing a case study is like giving a cooking class: one thing passes along useful knowledge, the other demonstrates your expertise to the world.
And just as the chef giving the demonstration might aspire to be as cool as Anthony Bourdain or as charming as Julia Child, the case study writer should aim for being as engaging as they are informative. Here's how to get that done.
1. Find The Right Candidate
Case studies tell the story of how you helped a client, so not only do you need to find a client who succeeded thanks to your product or service, you should find one who saw remarkable results.
You'll need to get their permission to tell the story – case studies can seem clinical if you need to keep repeating "the client" or "the company" – and then interview them about their experience.
If you've worked with a company that has name recognition and is willing to be a part of your case study, go with them. A notable brand lends credibility to your own.
2. Tell A Story
People like hearing stories. Rather than just laying out dry, bare-bones facts, let readers know who your customer was and what problems they faced. Talk about how your team helped them, and get into the challenges you faced in fixing that problem, and how you ultimately helped your customer succeed.
3. Stick To The Facts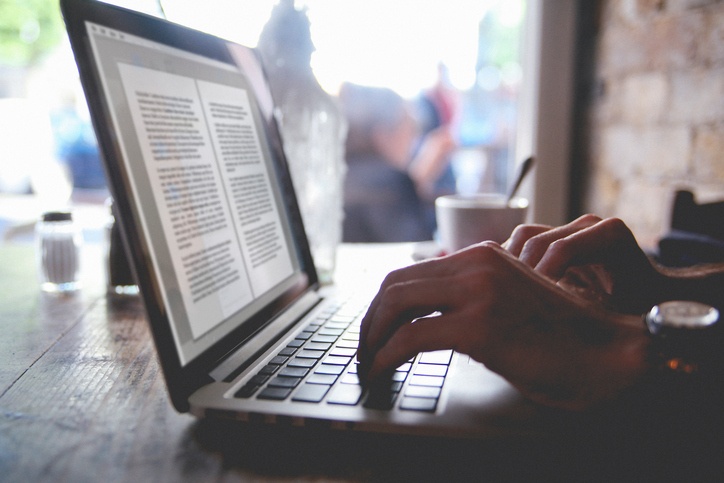 Your case study should be engaging – maybe even a little dramatic – but your readers should come away knowing the facts. That means giving them concrete numbers.
Don't just say things like "we helped them double their business," as that can mean a lot of things. Your data should be unambiguous. When used properly, you can show where your customers were when they hired you, and how you helped them get to a better place.
4. Formatting Is Your Friend
So far, the longest paragraph in this blog post is three lines. If we were writing a case study, we'd likely to stick to the same format. It might take us longer to tell the story, but we'd make our text easy to read, and include other formatting elements, such as:
Images
Bulleted or numbered lists
Quotes
Bold text
Headings
We've seen arguments saying that case studies should come in at 500 words, while others say longer-form copy works better. We'll suggest that you shouldn't be bound by word count. Take as much – or as little – time as you need to tell your story.
5. Not Everyone Likes To Read
Once you've written your case study, think about reformatting it for people who may not want to sit down and read your 1,000 (or 500) word story.
You can record a podcast that presents the case study, make a YouTube video, or even work with a graphic designer to make an infographic.
If you're stuck crafting your next case study, get in touch with IQnection. Our digital marketing team can help you identify your best case study material, and write it in such a way that lets future customers know you're there to solve their problems. Contact us today to get started.