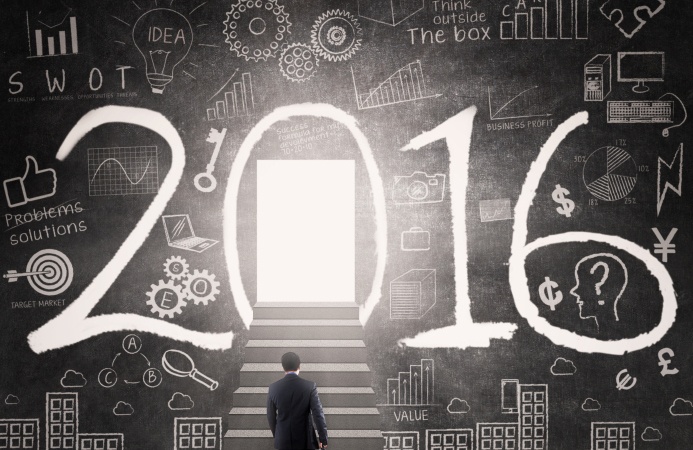 What will 2016 be like?
Well, we'll elect a new president. The Super Bowl will turn 50, and Nirvana's Nevermind album will have its 25th birthday.
But all of those things will be on the news. So let's talk about some manufacturing marketing trends for 2016, particularly where e-commerce is concerned.
Here are five predictions for the new year from Manufacturing.net, based on their research and interviews with manufacturing executives.
---
1.Manufacturers Will Want A Larger Share Of Aftermarket Parts Sales
According to the Aberdeen Group, eight percent of the U.S. annual gross domestic product comes from the sale of spare parts and after-sales services.
This means that businesses and consumers are spending roughly a trillion dollars a year to maintain assets they already own.
Most equipment manufacturers are tapping into 50 percent – at the most – of the market for parts. More and more companies are looking to get more revenue from existing customers as global growth slows, and parts sales are one area where they may find that revenue.
---
2. Manufacturers Will Seek Out E-Commerce Solutions That Are Designed For Them
Standard e-commerce sites don't really work for equipment manufacturers. People buy equipment parts for different reasons than they do consumer products, which means the information the buyer needs is different. Manufacturers deal with hundreds or thousands of parts, coming from a variety of suppliers, made for different pieces of equipment.
"Common e-commerce platforms are designed for selling widgets, not parts for complex equipment," writes Manufacturing.net's Alan Sage.
These platforms assume parts are in stock and can be shipped through traditional channels (USPS, FedEx), and don't allow for multi-tiered pricing for different end users.
---
3. Manufacturers Will Mix E-Commerce Systems With Internet Of Things Initiatives
Downtime costs money, which is why we're seeing "smart" equipment that features sensors and other tech to generate diagnostics in real time.
The next step will be to give customers a "one click" option to order parts needed to get their equipment running again, or even for the e-commerce system to place an order based on data that comes directly from the machine, without human involvement.
---
4. Equipment Makers Will Have Dealers Modernize Their Parts Management Systems
Today's buyers are used to the "Best Buy" experience: they find something online, and have it shipped to them or to their nearest store. But for manufacturers, it's a different experience. They know what parts their dealers have ordered, but don't know what's in stock, or what's in the distribution channel. This leads to delivery delays and higher costs to the end users.
---
5. Manufacturers Will Sell More Parts Straight To Consumers, Even If It's Still Through Their Dealer Channel
By 2025, 10-15 percent of all global parts sales will happen online. That's according to a recent report by Frost and Sullivan. This trend won't overlook the equipment manufacturing field.
Manufacturers won't want to exclude existing dealers and distributors, but will need them to use modern inventory systems and put their data online in order to include them.
Dealers who resist these changes and continue to use their old systems run the risk of losing sales and seeming irrelevant.
There's a common thread among all of these trends: change or the need for change.
IQnection can help you make that change. Our web design and development team can help you with your e-commerce system.
And the experts on our digital marketing staff can help populate your website with great content, so you can attract new customers, in 2016…and beyond.