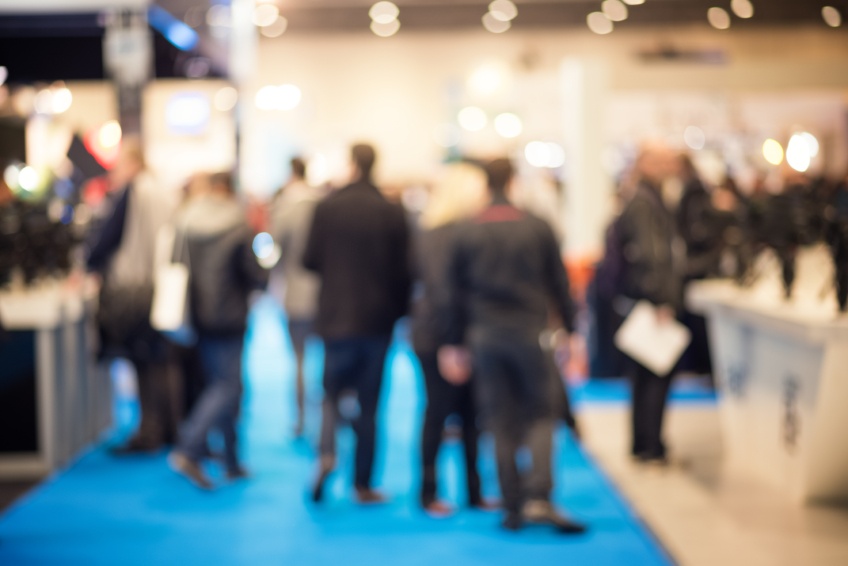 In this blog, we'll often use trade shows as examples of outbound marketing.
But there are ways to take an inbound approach when you represent your business at a trade show.
Here are a few steps your business can take before heading off to your next big event.
1. Start Early
Many marketing experts suggest you start planning for your trade show as far in advance as possible. Did you just get back from your industry's 2015 show? Start planning for 2016 now, when everything that worked – or didn't work – for you is fresh in your mind.
Use social media to help keep in touch with people before the trade show. Go to Twitter and seek out your clients, vendors, reporters covering your industry and your competition. Set up streams for each group and for tweets using the event's hashtag. You can also use your blog to publish content connected to the event, and use it to promote your appearance.
---
2. Know Your Goals
The goals you set for an inbound campaign shouldn't disappear when you head for a trade show. As you prepare for the show, ask yourself what you hope to achieve: Do we want more sales and leads? Are we after an increase in social media followers or blog subscribers? Do we want to boost our organic traffic?
---
3. Figure Out How You'll Stand Out
Will you have something entertaining at your booth? Will you give away something unusual? (Unusual but USEFUL, we should stress.) Will you and your team wear something unique? If your company has big news to share, schedule your announcement for the trade show and invite the media, customers and prospects. Try to do something that will make you stand out in a sea of lanyards and polo shirts.
---
4. Have A Call-To-Action
On the web, a call-to-action is a short phrase designed to get someone to – like the name suggests – take action: Sign up for our webinar, download this e-book, etc. Once you've figured out your goal for the trade show, create a call-to-action that brings them back to your site.
Be sure it's optimized for mobile users. Create a QR code that you put on all your handouts and other materials, so it's easy to lead people to your handing page. That leads us to our next point…
---
5. Make A Landing Page
Sending people to a dedicated landing page connected to the trade show gives you a chance to collect information about them and get potential leads. A landing page designed soley for trade show attendees lets you track how much traffic is generated by your efforts at the show.
---
6. Make It A Team Effort
Be sure to talk to people inside your company to get input about your trade show strategy. You might hear concepts you hadn't considered. If it's not going to disrupt work too much, you should encourage people from all departments to attend the show, both to offer a variety of perspectives to people who come to your booth, and to come away with new ideas.
---
7. Publicize Yourself
During the trade show, use social media to engage with your audience. Use Twitter to promote contests and events, and take plenty of photos to share on Twitter, Facebook and Instagram. When you make new contacts, connect with them on LinkedIn, Twitter, etc.
---
8. Stay In Touch
After the trade show, take all the leads you've collected and follow up using your traditional lead nurturing process. Send them great content, especially if you can tie it back to them. For example, a lead you connected with might have had a really great question about your product or service. Or maybe they're just in a photo you took at the show. Put it on your blog, and send it their way.
If you're getting ready for a trade show and want help incorporating inbound marketing into your plans, contact IQnection. Our team can find ways to take these traditionally outbound events and turn them into an inbound success for you and your company.
{{cta('5559ac73-a7f8-4ef6-9f66-79093292d80a')}}