Before a case can be made for any business strategy, it is prudent to first operationally define the key terms. The word blog was originally known as a "weblog" and is simply a mini website that consists only of short journal-like entries known as "posts". In its earliest form in the late 1990's, blogs were used by individuals as an online diary. As the internet matured and became more social, blogs evolved into an exceptional vehicle for business to share knowledge and demonstrate expertise with its customers, clients and employees.
Interestingly, the word "should" requires clarification here as well. "Should", by definition, implies obligation. When the word "should" is applied in any context, one can be sure that it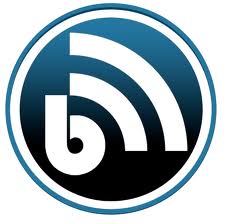 suggests an unwanted duty. "Should" demands that a participant to do something they would not ordinarily choose to do. By definition, the word "should' implies guilt, lacks inspiration and is less than motivating towards achieving any goal. It is the word "should", far more than the word "blog", that is the roadblock for many businesses to take the logical, necessary step towards adding this important feature to their marketing plan.
The excuses that businesses use for not including blogging in their marketing strategy are predictable, and insufficient, to justify the exclusion of this powerful tool. Typical excuses include: "I don't have the time to write", "my industry is too boring to support an ongoing blog" or, "I'm not a good writer". The beauty of blogging, by its very nature, doesn't require the writer to be Maya Angelou or William Shakespeare. Blogging only necessitates that the writer clearly understand his or her business objectives, has identified its value proposition to the reader (i.e. current and potential customers and clients and employees), and has a point to each entry. Blogging is nothing more than an ongoing conversation with the reader about topics important to the writer/business, without the pressures and bias associated with the "sales pitch".
Thinking of blogging in these terms can turn a chore into something that is freeing, and gives business a human face and voice—something the audience can learn from, relate to, and consider patronizing.
Benefits of blogging for business include:
Blogs make a business' web presence "bigger": Every blog entry adds a page to the company's website, thus making the site a larger target to be found by the search engines. Search engines are responsible for prioritizing websites and determining which are worthy to exist closest to the coveted "Page 1, Spot 1" in organic (free) search results. Google loves unique content that is constantly updated — and rewards bigger, fresher websites with a higher ranking. Furthermore, a carefully crafted blog that is infused with different iterations of key terms (which is a major factor in search results and rankings) also helps a company's website rise higher in rank organically. A higher rank makes a website easier to find and translates to more traffic to the website. The math is simple, more traffic = more sales.
Blogs can be linked to social media: By connecting blog posts to Facebook, Twitter or any number of social media platforms that are exploding onto the marketplace, you are attracting new prospective customers and building your brand among clients who may not have ever heard of your business without this form of communication. Communities of readers who appreciate your company's brand and mission have the ability to become your greatest advocates, both on and off-line.
Blogs increase credibility and establishes you and/or your business as the go-to expert in the field: Even in this technology-driven economy, many "old-school" rules of business still apply. One of the most important tenets: people do business with people whom they know and trust. Blogging fosters community and gives the audience an opportunity to "know" you and your brand. Blogging gives you, as the voice of the business, an opportunity to "show-off" your chops and reinforces the idea that you know what the heck you're talking about. The relationship that builds as a result of the ongoing communication about your products and services exponentially increases the likelihood of an eventual sale.
Blogs can be set-up to be a two-way conversation between the business and the customer: By allowing customers to interact with you, you establish a critical "touchpoint" where customers can ask questions, find out more about your products and services and have customer service issues resolved efficiently. A blog is the perfect vehicle to promote products and services, introduce new offerings, generate leads, and serve as a platform in the event the company needs to be defended in the face of critics. This two-way street provides an opportunity, which companies used to pay for, to dialog with customers and elicit feedback regarding suggested improvements to meet needs and increase sales.
Lastly, in a recent study by Hubspot.com, the percentage of businesses that incorporated blogging in their marketing plan jumped from 48% in 2009, to 65% in 2011. Of those businesses that blog, 85% rated the practice either "useful" or "important" or "critical". An astounding 27% declared blogging "critical" to their company's success.
Does adding a "critical" component to your marketing plan sound like something you should do?
Eliminate the guilt of "I should" blog and add the inspiration of "I will" blog to your marketing vocabulary — and watch the positive impact that this simple form of communication has on your bottom line.
Contact us for a free consultation and information on adding a blog to your web site. We can fully integrate Word Press solutions into your site so the experience of moving between your site and your blog is transparent to your visitors. We can also help with writing content.