Manufacturing in the Digital Age
Unleashing the Power of Social Media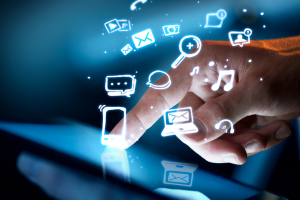 Unleashing the Power of Social Media
Join us for our upcoming panel where you will learn how to:
Establish a strong online presence as a thought leader
Convert users into clients with compelling content
Communicate your brand's unique value proposition effectively
Gain tools and knowledge to thrive in today's competitive market
Assembling a Social Media Strategy
Welcome to IQnection's upcoming panel discussion: Manufacturing in the Digital Age: Unleashing the Power of Social Media. Join us as we bring together our expert marketing team to delve into the exciting world of social media for manufacturers. Discover how leveraging social media platforms can be a game-changer in building brand awareness, fostering meaningful connections with your community, and showcasing your manufacturing prowess.
July 12th, 2023
9:30 - 10:30am
During this engaging session, our panelists will share their invaluable insights and proven strategies to empower manufacturers in harnessing the full potential of social media. From establishing a strong online presence to utilizing compelling content, we'll explore how to effectively communicate your brand's unique value proposition and engage with your target audience. Whether you're a seasoned manufacturer looking to optimize your social media strategy or a newcomer eager to dive into the digital landscape, this discussion will equip you with the tools and knowledge to thrive in today's competitive market. Don't miss out on this opportunity to gain a competitive edge and unlock the vast opportunities that social media holds for the manufacturing industry. Register now to secure your spot and join us for an enlightening conversation that will revolutionize your marketing approach!