Imagine yourself as a first-time visitor to your company's website. How would you describe the digital impression it makes? If you're like many Philadelphia businesses, words like "outdated," "confusing," or "frustrating" might come to mind, even if they don't accurately represent your company or its values. Now, imagine what an actual visitor might think when they land on your site for the first time. Without the benefit of familiarity and experience with your company, they won't know there's more than meets the eye.
As a Philadelphia web design firm, we've mastered the art and science of crafting websites designed to impress visitors and portray companies in a positive light. In this article, we're sharing a few of our winning web design strategies that will give them something to talk about.
But first, let's explore what can happen when visitors like – and don't like – a website.
What happens when visitors like a website?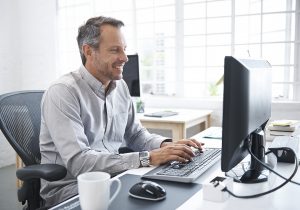 When visitors like a website, it's reflected in their online behavior. They spend more time exploring various pages, they fill out a form or sign up for a newsletter, and they may even make a purchase. Their digital impression of your company is positive and, as a result, your company may experience:
Higher organic search listing position
More website traffic
Greater engagement
Higher conversion rates
Enhanced brand recognition
Increased leads and sales
From a visitor's perspective, a positive digital impression might say that your company is trustworthy, conscientious, and easy to work with.
What happens when visitors don't like a website?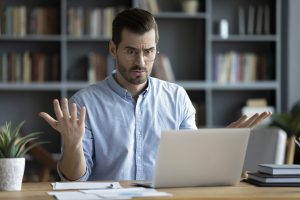 In contrast, visitors who don't like a website respond in the very opposite way. They're less likely to stick around to check out your various offerings and will rarely contact you or show interest in purchasing your products or services. Their digital impression of your company might be lackluster, often resulting in:
Lower organic search listing position
Less website traffic
High abandonment rates
Low engagement and conversion rates
Poor brand recognition
Fewer leads and sales
From a visitor's perspective, a negative digital impression might falsely say that your company is okay with mediocrity, only providing the bare minimum, and unwilling to invest in a better visitor experience.
How Philadelphia web design can win visitors over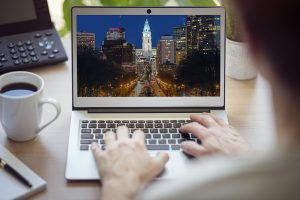 Now that we know the enormous implications of a positive visitor experience, the natural next step is to design a website that will fall into a visitor's "like" category and build your online reputation. We asked our Philadelphia web design team to give us their top ten must-haves for evoking a positive digital impression.
Top 10 Philadelphia web design features that can make your company shine:
Visual appeal – We know that 38% of people will stop engaging with a website if the content/layout is unattractive. Clean, modern, and fresh designs with adequate white space and complementary color schemes are the most attractive to visitors.
Attractive imagery – Web design with attractive image placement, quality, and style can make it easier for visitors to enjoy and appreciate the skillful alignment of copy and visuals.
Easy navigation – When visitors arrive from a referring site, such as social media or an article, 50% of them will use the navigation menu to orient themselves, making smart navigation critical for a successful web design.
Quick loading speed – If you've ever visited a slow-loading website, you might understand why 39% of people will stop engaging with a website if images won't load or take too long to load. Quicker load times translate to happier visitors and make a better digital impression.
Responsive design – With more people accessing websites on smartphones, tablets, and desktop devices, ensure the Philadelphia web design firm you choose is skilled in creating websites that automatically respond to any device's screen.
Solution-oriented content – The purpose of a website has shifted away from merely telling visitors about your company and offerings. Visitors want you to show them how your offerings help them solve a problem or address a need.
A blog – Visitors want to consume valuable information when they visit a website. A continually refreshed blog with helpful content can establish your company as an industry thought leader, and enhance a visitor's trust, solidifying a positive digital impression.
Clear calls-to-action – Aim for at least one call-to-action (CTA) on every page of your website to guide visitors to the next action they can take to learn more about your company or offerings.
Prominent contact information – A study found that 44% of visitors will leave a website if there's no contact information or phone number. This tip is a simple way to ensure your Philadelphia web design has what visitors are looking for.
Easily sharable content – When visitors want to share your content, make it easy for them by adding social sharing buttons, so they don't have to copy and paste a link.
To enhance your company's digital impression and reputation, a positive visitor experience is the key to success. Contact our seasoned Philadelphia web design team to get started.