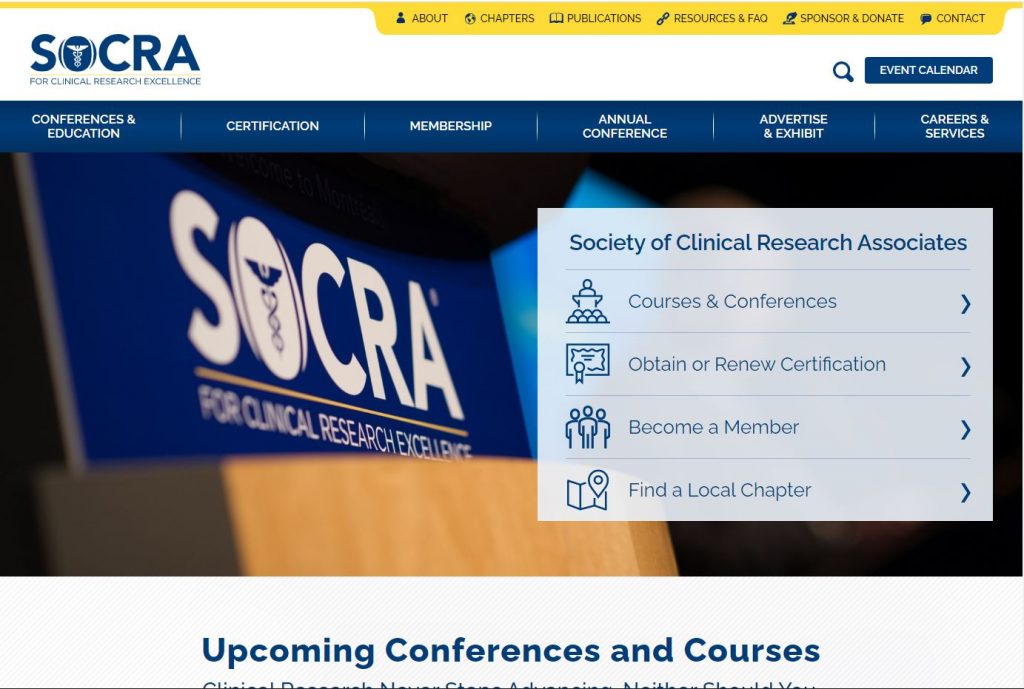 The Society of Clinical Research Associates (SOCRA) teamed up with IQnection for a website redesign. The project was spearheaded by IQnection's Creative Director and website development team.
With IQnection's help, SOCRA was able to ensure that their platform kept pace with the changes and demands in new technology.
As websites change they don't always keep up with maintenance on versions of their platforms that they are working to phase out. SOCRA came against this prior to their redesign and migration. By migrating their website to their current platform they were able to integrate with their customer management software more easily.
Keeping pace with technology was a primary goal for SOCRA. By working with our development team, we were able to ensure that they were able to meet the demands of the industry and ensure continuity of service.
As a large organization, it was necessary to maximize their efficiency while minimizing potential downtime. Their large member base experienced a smooth transition and better overall customer experience with the new site.
We're excited that SOCRA's new website both supports a high-quality customer experience while allowing their staff and sales team to track and interact with leads.
Learn more about IQnection's web design services here.