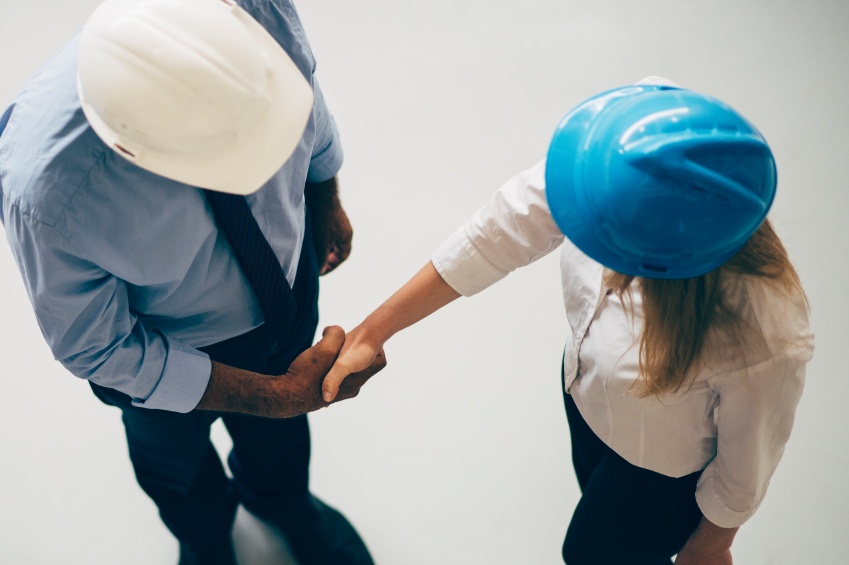 Remember when industrial marketing was done in person? Sales reps would cold call firms or attend trade shows to seek new prospects. If they were lucky, they got a referral from an existing customer.
That was the golden age of manufacturing marketing. These old school tactics took time, but often resulted in vendor relationships that lasted decades. But things are changing.
Today's industrial buyers are in stealth mode. Lean manufacturing principals have impacted every department, and companies operate with fewer people doing more work.
This shift impacts how companies, and their tech teams operate. Buyers don't have time to wait for sales reps to call. They need to find resources quickly and efficiently and turn to the internet to get the information they need.
Many industrial sellers haven't adjusted their marketing strategies to take advantage of this trend. Unfortunately, businesses that don't will lose to the competition.
---
Compelling Data on Industrial Buyer Behavior
A new study by IHS Global "2015 DIGITAL MEDIA USE IN THE INDUSTRIAL SECTOR" indicates engineers use the internet to make buying decisions. It doesn't surprise us that most Internet use by technical professionals is to find components, equipment, services and suppliers." The information you provide on-line is key to generating brand awareness and leads.
Another notable change in the BTB purchasing landscape has happened in the past two years. There has been a dramatic shift in the demographics of the industrial buyer. A study by Google and Millward Brown Digital shows that since 2012, 18-34-year olds conducted nearly 50 percent of the BTB searches. As more baby-boomers retire, we anticipate more millennials will rise into the ranks of BTB decision makers.
The same study found that 90 percent of online BTB researchers use the internet to research business purchases. Most start with a generic search, so they have not committed to a particular brand. And they are searching on other devices like cell phones and laptops. Websites need to be responsive to meet the requirements of these new buyers.
---
A Strategic Approach to Inbound Marketing
Companies who want to attract BTB buyers need to have a strong online marketing strategy because that's where the buyers are. They are searching and sourcing on the internet. Many of them have passed the half-way mark in making a vendor selection solely based on their online research alone.
According to businessdictionary.com, a strategy is "the art and science of planning and marshaling resources for their most efficient and effective use." So, how do you get started?
Here are five key steps to keep in mind when developing your inbound strategic plan.
Identify your target audiences or ideal customers
Outline clear and obtainable goals in reaching those customers
Determine what resources you will need to meet these goals
Develop a plan for how you're going to measure success
Map out the activities needed and who will be responsible
Remember that a successful inbound marketing program is built on a strategic approach to implementation. You can't rely on a few blog articles and social media posts to get the attention of your audience. Like any relationship, you need to build trust and authority with your target customer base. Building relationships take time, nurturing and patience.
A successfully implemented inbound marketing program is a cost-effective way to reach today's new industrial buyers. Are you prepared to help these buyers find your business? At IQnection, we can help. We can create winning, strategically-aligned inbound marketing programs that target your best customers. Let's us help you get started with our complimentary marketing planning session.