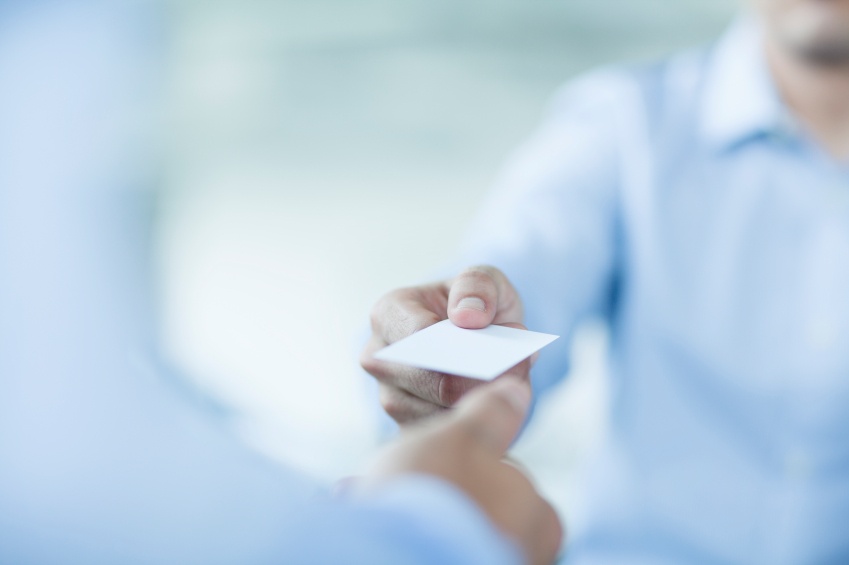 Networking online means more than just connecting with a bunch of people on LinkedIn or Twitter. And networking offline goes beyond just handing out business cards.
There's an art to both kinds of networking, and some of the tricks for connecting with prospects in person will also help you connect on the web.
Here are a few tips on how to network, whether you're at a business luncheon or on your laptop.
---
1. Tell People What Makes You Stand Out.
Anyone can say they're the best. "Our staff is the best." "We have the best customer service." You've probably heard that before. The people you'll be meeting with have heard it as well.
So tell them what you do differently from your competitors, and why that should matter to your prospects. And be sure to keep that idea in mind in what you're putting online, whether you're creating content for your website or engaging with people in social media: Tell your audience the thing that makes you stand out.
---
2. Out Of Sight, Out Of Mind.
If you attend multiple events related to your industry, or sponsored by your Chamber of Commerce, you'll have a better chance of forging a stronger connection. By showing up at multiple events throughout the year, you give people a better chance to remember your name and your business.
The same concept applies to your web presence. You'll have a better chance at connecting to people if they see you populate your website with fresh content, and do more than just an occasional drop-in on your social media accounts.
---
3. Be Present Where Your Prospects Are "Hanging Out."
In some cases, this might mean having to spend a little extra money, if your prospective customer is a CEO or company president. Those are the people you'll find at special ceremonies or luncheons rather than business card exchanges.
Again, this same principle applies to making connections online. Go to where your prospects are "hanging out," whether that means joining LinkedIn groups connected to your industry, or following conversations in the comments section of your Facebook page.
This is the part of our blog posts where we'd normally tell you about one of our marketing services. But today we have a different offer.
On Wednesday, December 2, IQnection Digital Marketing will host the Central Bucks Chamber of Commerce's business card exchange.
It's happening at our office in Fountainville – 1456 Ferry Route, Suite 325 – from 5 p.m. to 7 p.m. Next to Roman Delight. This event is free for CBCC members AND non-members. We're proud to have this opportunity to show you our office, and to give you a chance to make connections. We hope to see you next week!