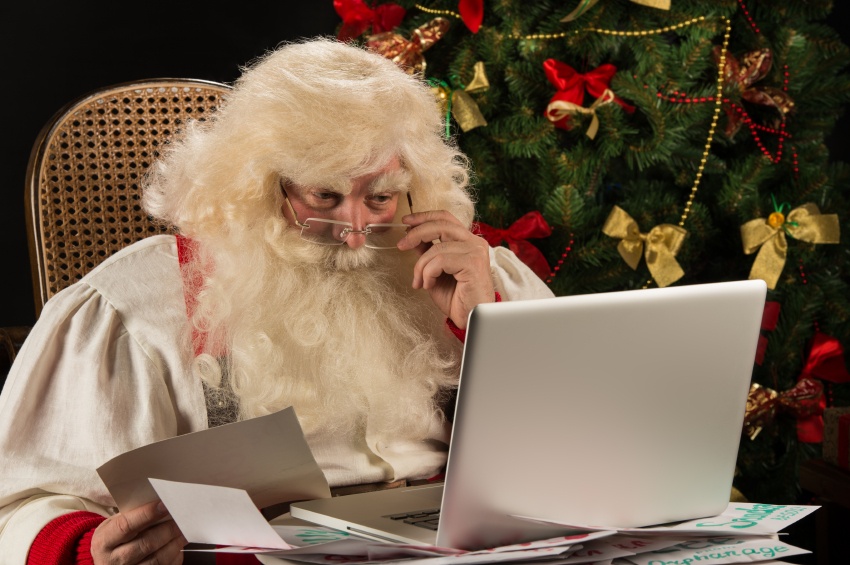 The guy is pretty impressive. Santa Claus can deliver billions of gifts in one night, knows whether children are being good or bad and has a team of flying reindeer at his disposal.
With all that on his resume, his skill at inbound marketing should come as no surprise.
Here are three reasons why St. Nick is an inbound marketing champ.
---
1. He Brings You What You Ask For
There will probably be a few children who disagree with that statement come Dec. 26. (Maybe next year, kids.)
But if we're lucky, we get what we ask for on Christmas. Sometimes, we might even get a gift we didn't even know we wanted.
In the inbound world, marketers try to attract visitors by creating content they're looking for, that helps them solve their problem. This gets back to the idea of getting a gift you didn't even know you wanted.
Many customers who come to your website aren't there because they were interested specifically in your company. Rather, they're in the early stages of the buyer's journey and are looking for ways to solve a certain problem.
By using keywords in your site content, you can draw those customers in. By making your content useful and engaging, you can keep them there.
---
2. He Doesn't Do It Alone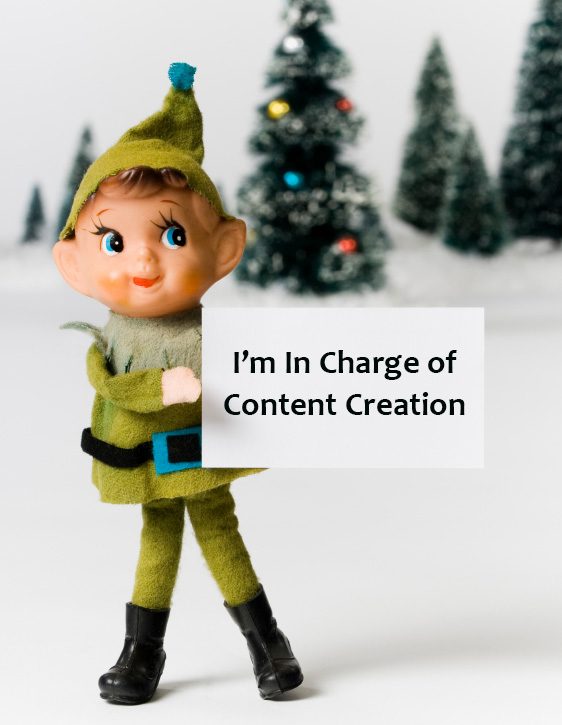 Watch those Rankin and Bass Christmas specials – Rudolph the Red Nosed Reindeer, Santa Claus is Coming to Town – and you'll notice a running theme: Kris Kringle can't do his job alone.
He has a whole team working with him, all playing roles similar to what you'd find on an inbound marketing team.
The elves? They're sort of like content creators.
The reindeer? They're in charge of distribution.
We can even throw in the many, many mall Santas all over the world. (After all, don't parents tell kids that these guys "aren't the real Santa, but they're one of his helpers"?)
Think of mall Santas as market research, keeping their ears to the ground for what kids want.
---
3. His Ultimate Goal Is Delight
Think back to when you were a kid. Was there ever a Christmas where you got a gift that blew your mind? (Your first bike, your first video game system, or if you're a kid in Indiana in the 1940s, a Red Rider BB gun.)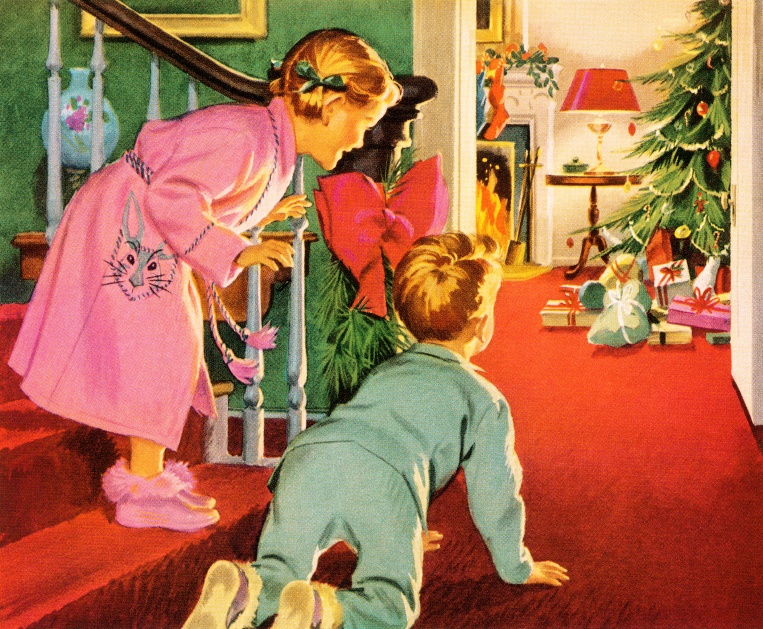 That was Santa Claus, doing his job. Delighting you.
Similarly, your goal should be to delight your customers. That means surprising them by going beyond their expectations, which leads them to share their experience, which leads other people to find out about your business.
Customer delight has three pillars:
Innovation
We don't mean you need to invent the next iPad, but simply that you should focus on changing and adapting, with the goal of constantly improving customer service.
Communication
Your customers appreciate feeling like more than a number, so try to make your communication with them personal. The better your relationship, the more likely you are to gain their trust.
Education
This is a two-part step: First, educate your employees about your products and services, and then let them educate your customers. When they're educated, they'll be able to make the best purchase, and more likely to come away happy and even delighted. Sharing good content with them is a great way to gain educated customers.
A company that delights its customers can attract a larger audience and even make the news. We've used this example before: In 2012, a young boy staying at a Ritz-Carlton Hotel in Florida left behind his stuffed giraffe.
Rather than simply mail it back to the child, the hotel took a series of photos that showed that the giraffe had had a wonderful time at the hotel. The story was covered by a number of news outlets as an example of great customer service.
Are you looking for ways to embrace inbound marketing at your company? Give yourself a gift this year and contact IQnection. Our digital marketing experts can help you create great content and make sure your website works for readers and for search engines. We can help you end up on your customers' nice list next year.
{{cta('c2eed7be-735d-4cb9-83b5-212b91524a12')}}